Are you struggling with sexual thoughts and insatiable sexual appetites? I will help you through the word of God to know how to be delivered from sex addiction.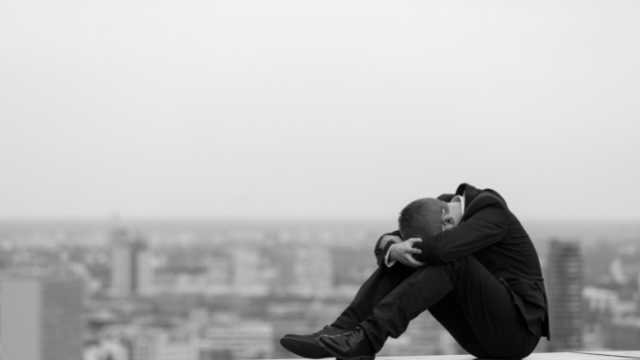 There two categories of individuals who 'suffer' from sex addiction, the first being single people and the other married individuals.
What are the causes sex addiction?
Sex addiction is not a medical condition as most people think, rather it is the state and the quality of the human spirit. It is the manifestation of what inhabits your spirit.
1 Corinthians 6:13b
The body is not meant for sexual immorality, but for the Lord, and the Lord for the body.
Romans 8:6-8
For to set the mind on the flesh is death, but to set the mind on the Spirit is life and peace. For the mind that is set on the flesh is hostile to God, for it does not submit to God's law; indeed, it cannot. Those who are in the flesh cannot please God.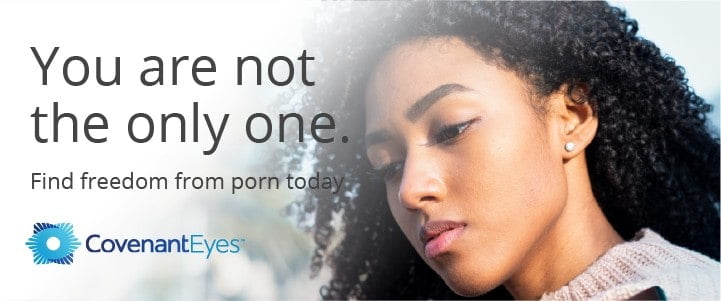 1. Evil spirits
Evil spirits are a major cause of sex addiction. When a demon takes over your body it causes you to consciously or unconsciously engage in certain thing which align with its nature.
For example, when Jesus rebuked the Pharisees, He made it clear that they acted as they did as a manifestation of what was in them and the nature of their corrupted spirits.
John 8:44
You are of your father the devil, and your will is to do your father's desires. He was a murderer from the beginning, and does not stand in the truth, because there is no truth in him. When he lies, he speaks out of his own character, for he is a liar and the father of lies.
From this verse we learn that a person who is possessed take after the nature of what inhabits him/her.
Another example is that of the boy whom Jesu delivered from a deaf spirit in mark 9:25. The boy was deaf as a result of the manifestation of the evil spirit in him. It was the nature of this spirit to cause deafness.
Mark 9:25
And when Jesus saw that a crowd came running together, he rebuked the unclean spirit, saying to it, "You mute and deaf spirit, I command you, come out of him and never enter him again."
So, what about sex addiction? The person who is possessed by a demonic spirit of this kind is becomes a slave to its will. That insatiable sexual argue emanates from the evil spirit in your body. You have become a vessel through which it can express its desires and force you to satisfy then as you are under bondage.
John 8:34
Jesus answered them, "Truly, truly, I say to you, everyone who practices sin is a slave to sin.
2. Blood Covenants
The act of sex in marriage or outside marriage results to blood covenants. This is the reason the Bible warns against fornication and adultery, as they both lead to evil blood covenant that give the enemy an opportunity to destroy your life.
Have you not read in proverbs 6:32-33 Proverbs 6:32-33 that "He who commits adultery lacks sense; he who does it destroys himself. He will get wounds and dishonor, and his disgrace will not be wiped away."
Paul made it clear in 1 Corinthians 6:16-17 when he said, "Or do you not know that he who is joined to a prostitute becomes one body with her? For, as it is written, "The two will become one flesh." But he who is joined to the Lord becomes one spirit with Him."
Every time you fornicate you are joining making blood covenant with these individuals. As a result, you are joined together to become one flesh.
The implication is that their nature becomes your nature, their troubles are automatically transferred to you through the covenant, and hence, you become a slave to that individual's master (the spirit that inhabits them).
This explains why your life is a mess, and the reason why you have no control over your body since you have become a slave to a demon.
3. Watching pornographic materials
Most people underestimate the influence of 'adult' content on their spirit. Jesus taught in Matthew 6:22-23 that "The eye is the lamp of the body. So, if your eye is healthy, your whole body will be full of light, but if your eye is bad, your whole body will be full of darkness. If then the light in you is darkness, how great is the darkness!"
Your eyes are a door to your spirit, hence whatever you allow in you eyes you allow in your spirit. Porn as the effect of corrupting your human spirit by influencing its nature. This gives the enemy an opportunity of access to interfere with your character by injecting his nature in your heart.
This is the reason the Bible encourages in Proverbs 4:23 (HCSB) to guard our hearts above all else, for it is the source of life.
If you are still hooked on porn while still married, this explains why you are having an issue with self-control. This thing introduces strangers into your marriage bed, hence defiling its sanctity.
4. Masturbation
The act of masturbation from its core is selfish. It only seeks to gratify an individual's desire. It is addictive by nature because of the character of the spirit behind it.
There are many stupid reasons why people masturbate and none of them is valid. The demon behind mainstream media has lied to many concerning the benefits of the act. Remember, the devil is the father of lies, and it is in his nature to do so.
When you observe the life of anyone who masturbate, it will be clear that they are selfish by nature. They can not explain why, but it is because of what has been deposited into their human spirit by a demon. This is the very reason they cannot control their sexual appetites.
The reason I didn't include witchcraft in this list is because you have to be involved in some way to give an evil spirit opportunity in your spirit through any of the above ways. Can witchcraft be involved? Yes, but it plays a minor role in the grand scheme of things.
It is your responsibility to protect your spirit from evil influences, this involves avoiding moves that contain sexual content, secular music, romance novels that are meant to arouse lust, and any other similar material.
The bible encourages us in Philippians 2:12b-13 to "work out our own salvation with fear and trembling, for it is God who works in us, both to will and to work for His good pleasure."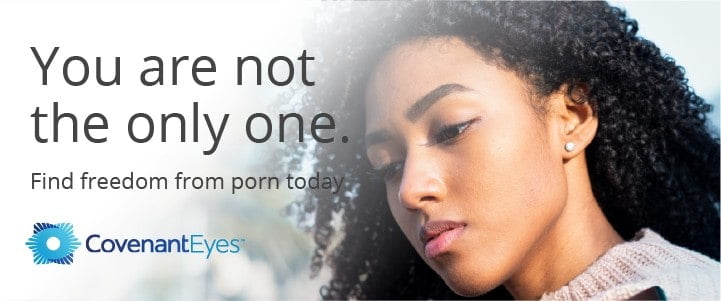 How to be delivered from sex addiction as a single person
To be delivered from sex addiction as a single person you need to:
Repent your sins and turn to God for sanctification through His word. The word of God is a cleanser (John 17:17).
Break every blood covenant in your life by accepting Jesus Christ as your Lord and savior. For the blood of the new covenant speaks better things in our lives (Hebrews 12:24).
Start reprogramming your spirit through the word. Romans 12:2 "Do not be conformed to this world, but be transformed by the renewal of your mind, that by testing you may discern what is the will of God, what is good and acceptable and perfect."
Leave every relationship that create an opportunity for sin. You are a new creation in Christ, live like one.
Commit your life to God as a living sacrifice, holy and acceptable (Romans 12:1).
Learn to subject you body to the word of God through prayer and fasting. Galatians 5:16
"But I say, walk by the Spirit, and you will not gratify the desires of the flesh."
How to be delivered from sex addiction as a married person
To be set free from sex addition as a married person do the following:
Refrain from any sexual content that you have been using to 'spice' your sex life in marriage. These materials have the power to corrupt you spirit and destroy your marriage.
Inject the Word of truth into your spirit through the meditation of scriptures. This will help to renew your mind and enlighten your spirit.
If you have incorporated sex toys into your marriage, it is time to discard them forever. These items are cursed and their sole purpose is to destroy your soul and marriage.
If you have been playing the harlot, then, you need to repent and be committed to the wife of your youth.
Pray and fast about the matter together with your spouse to rekindle your lost fire for Christ.
Remember, if the Son sets you free, you will be free indeed (John 8:36). Go therefore, and live the life of liberty into which Christ has called you.
Prayer to overcome sex addiction
1. Thank you lord for the freedom you have given me in Christ Jesus, by liberating me from the chains of sin.
Galatians 5:1
Stand fast therefore in the liberty wherewith Christ hath made us free, and be not entangled again with the yoke of bondage.
2. Thank You Jesus for your Holy Spirit who enables me to do your will. Holy Spirit of God help me to exercise self-control for your glory.
1 Thessalonians 4:3-5
For this is the will of God, your sanctification: that you abstain from sexual immorality; that each one of you know how to control his own body in holiness and honor, not in the passion of lust like the Gentiles who do not know God;
3. I take my thoughts and desires captive to the obedience of Christ. I refuse to be a slave of sin for I am a child of God. I am the righteousness of God in Christ Jesus.
2 Corinthians 10:5
We cast down imaginations, and every high thing that exalts itself against the knowledge of God, and bringing into captivity every thought to the obedience of Christ;
4. Dear Lord Jesus thank you for the grace to resist sin and its snares.
Titus 2:11-12
For the grace of God has appeared that offers salvation to all people. It teaches us to say "No" to ungodliness and worldly passions, and to live self-controlled, upright and godly lives in this present age. 
Also read James 4:7-8, 1 Peter 5:7-9
5. Holy Spirit thank you for the grace to choose life that I may enjoy the liberty that Christ has bought for me through His precious blood.
Deuteronomy 30:19
This day I call the heavens and the earth as witnesses against you that I have set before you, life and death, blessings and curses. Now choose life, so that you and your children may live…
6. Thank you Lord for an abundance of grace and the free gift of righteousness in Christ Jesus. (Romans 5:17)
7. Thank you Lord because I am now a partaker of the divine nature (2 Peter 1:3-4), I will never be put to shame, neither will I be under any form of bondage in Jesus' name. Glory to Go now and forevermore.
8. Thank you for Jesus Christ my high priest who is able to sympathize with my weaknesses, and grant me the grace to overcome every struggle.
Hebrews 4:15
For we do not have a high priest who is unable to sympathize with our weaknesses, but one who in every respect has been tempted as we are, yet without sin.