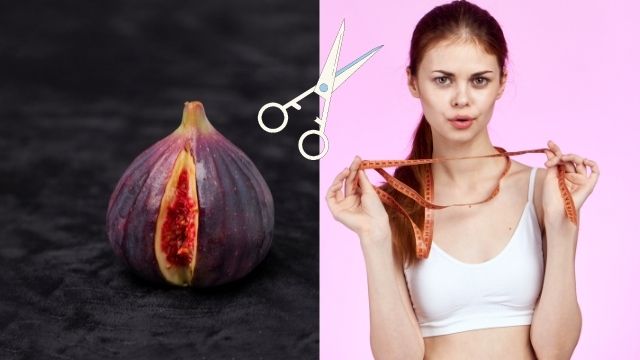 Porn is affecting women's self-worth.
Many women today are opting for breast augmentation and labiaplasty surgeries because they don't feel confident and beautiful enough in their natural selves and beauty. Someone whispered in their ears that their breasts are too small and unattractive, hence putting them under the pressure of doing a breast lift. This lie is made available by the media, advertisement, and social media platforms making it hard for women to appreciate their naturally unique beauty.
The porn industry has made things worse, by presenting women with an ideal vagina color and shape. Most porn consumers are men, who in turn discriminate against women based on their vagina shape and color and their breast shape and size. There is an extreme objectification of women in society today than ever before. Women are so confused due to the pressure, demands, and expectations of a hyper-sexualized society that equates objectification of women to empowerment. And this is becoming increasingly normal.
We should learn to appreciate nature, as it is beautiful in its natural setting. I always say that all flowers are different in shape, color, and size, yet they are magnificent in their uniqueness. This distinction is what makes nature beautiful. Imagine living in a world with only rose flowers; it will be weird, as there is beauty in diversity. In the same manner, every woman is beautiful in her own unique way and design.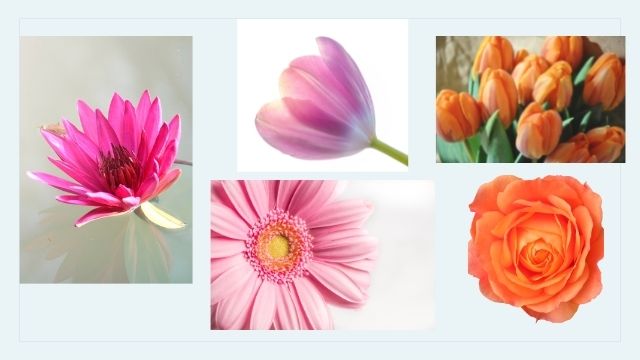 Porn preys on women's lack of self-worth and insecurities.
The media and porn industry prey on women's insecurities and their lack of self-worth. If you do not understand who you are in Christ and appreciate the fact that you are created in the image of God you will fall prey to the devil's schemes and ruin your precious life and mutilate your beautiful body for a man's lust.
Porn is not real and the industry chooses specific women with certain features and then pushes an ideology as a standard of what all men like in a female body. Sadly, most women succumb to such pressure, lowering their self-worth as their natural beauty is unappreciated. The majority of these women are Instagram models, women in the adult industry, and innocent teenage girls. A lady confessed that a man approached her and told her she had a beautiful face and body, but her vagina was not.
In growing numbers, younger girls are showing interest in labioplasty procedures. Of course, social media trends on the subject are to be blamed. Statistics show that most children are exposed to porn at an early age of 9-13 years. This impacts a distorted concept of sex, love, and beauty on these innocent kids. Nowadays, most teen girls no longer appreciate their bodies, as the designer vagina concept is more appealing to them.
Why do most women do breast augmentation and labiaplasty surgeries?
To those who are new to these terminologies, allow me to define them for you. Breast augmentation also known as augmentation mammoplasty is simply a surgery to increase the breast size, also called a breast lift or boob job. This is done using breast implants to make the breast bigger and fuller. The most common implants are saline and silicone breast implants.
On the other hand, labiaplasty is a cosmetic surgery to reduce the size of the labia minora (inner tissue of the female genitalia) as well as labia majora.
Are these technologies bad? Of course not. However, they are highly misused and the motive for taking the procedure is not always genuine. Most women just want to have a designer vagina because porn exults it as a gold standard; as it is the "perfect vagina shape." It makes me wonder, I mean rarely have I had anyone telling their wife to reduce their mouth lips because they are big or saggy.
I recently watched a YouTube video on the vice channel and couldn't believe what I was hearing. In this video, Devi Deauville; a famous Instagram model said, "some of the pressure of being a model is consistently being perfect or as close to perfection as you can." According to her, getting a designer vagina would fix the insecurities she has. Most women think the right look of labia should be almost nonexistent to tiny.
In addition, she said, "my body looks pretty good, my face is gorgeous; that's what people think, and my pussy is not, it does not match."
She also confessed this is something she has always wanted to change since she was 12 years old.
Her friend Annalise Oberts feels different and this is what she had to say, "I still think that every pussy should be celebrated regardless of how the porn industry has portrayed women's vagina to have to look in a certain way."
I believe that any man who does not love you the way you are is unworthy of your covenant and love. They do not love you, rather they are objectifying you for their lust.
Genuine reasons to undergo labiaplasty surgery.
The technology is brilliant even though it is widely misused. These are some good reasons to undergo the procedure.
Having elongated and excess tissue due to childbirth or change in weight.
Genetic issues: birth defects that cause your labia to be abnormally elongated causing discomfort during sex and exercise.
Other health concerns that require you to undergo the procedure.
What are the health risks of the procedure?
Hematoma- bruising.
Superficial infections.
A possible loss of sensitivity, even though rare.
Scaring.
Should Christian women undergo labiaplasty surgery?
As I said earlier, the intention can justify the need for the procedure. However, the urge should not be rooted in a lack of self-worth and pressure from a spouse or society's expectations. God designed you to be unique and bring Him glory even though your body as it is the temple of the Holy Spirit.
Who told you that your body is ugly and where did they learn that from? Sin is what makes us imperfect and ugly, God's grace makes all things new and beautiful.
Should Christian women do breast augmentation?
Every man has a different taste and preference, and a genuine Christian man will not discriminate against his wife on the basis of her breast size or shape, as he is appreciative of God's design. No woman pressures her husband to have a bigger penis size or a curved one, why then will anyone want his wife to have a designer vagina or a boob lift?