Summary
Most of these penis enlargement pills have the potential of increasing your penis size by 3 cm per pill. Taking 12 pills increases it by 36 cm + what you already have. What do you do with that extra mass and length, and which normal woman will want or even desire that?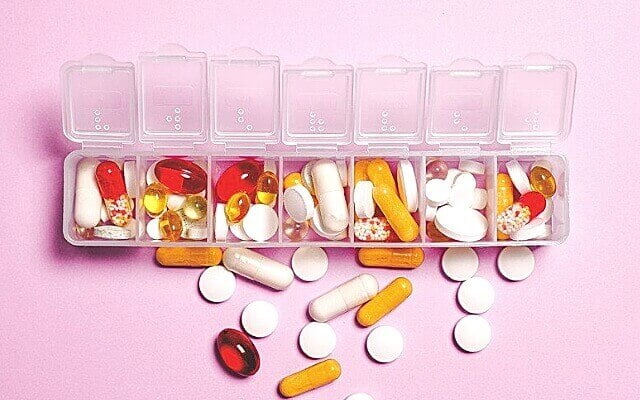 Should Christian men use penis enlargement pills to improve their sex life?
One of the most critical and essential needs in every marriage is sex, even though the same is a cause of most challenges in marriages. Failure to fulfill this need, despite meeting other needs, can cause all sorts of issues in a Christian family. I am not suggesting that one should prioritize sex in his marriage because if that is your goal, then you will be greatly disappointed. This is because all kinds of things can happen, such as a disease or even worse an accident which in turn can render your partner ineffective in the marriage bed for a while or even worse a lifetime.
What holds a marriage together is love and kindness and not sex, even though it's of great importance in bonding the couple and providing physical and spiritual fulfillment and pleasure. Sex has greater spiritual and physical implications in marriage. For this reason, the marriage bed should not be pornified at all costs but kept pure. [Hebrews 13:4].
Related: How to revive dying love in marriage?
The concept of sex is highly misunderstood, and for this reason, even Christian men have opted for other alternative solutions to improve their performance on the marriage bed. Most of them consider pornography, which consequently introduces them to penis enlargement pills advertised through such platforms. They advertise these pills to have the potential to guarantee about 30%, 40% to 100% sex improvement, more pleasure, and more erection duration during sex.
Today we will be discussing the effectiveness of these penis enlargement pills, their effects, and what the Bible says about penis enlargement pills and sex life.
Why do men consider penis enlargement pills?
The major reason is to improve their performance in bed and to have dominance and authority in the bed, as some might think. These pills promise great improvement in sex. However, this deal might sound too good to be true if analyzed.
Penis enlargement aims at increasing the size of the male sexual organ, in terms of the girth size (penis circumference) and penis length. The most prominent penis enlargement pills include Vigrx Plus, Male Extra, MK II, MK III, Savage Grow+, Prosolution Pills, and Titan Gel. Each of these has its pros and cons.
Most consumers of these products tend to be porn addicts. Therefore, the desire to enlarge their penis is a result of fantasy and not an authentic need. What you behold, you become. Trying to look like a porn star can't save your marriage. You can't match up because porn is not real. It's an act for money.
Related: The Effects of Pornography.
Is it worth it to increase your penis size?
Absolutely not. Every healthy man is capable of fulfilling his sexual obligation naturally, as long as he takes good care of himself, in terms of physical fitness. With an average erected penis of 5.16 inches (ca. 13 cm), every man can satisfy a woman, since a woman's average vagina length is 4.25 inches while stimulated. You will notice that the two organs accommodate each other perfectly, which is a mystery by itself.
Most of these penis enlargement pills have the potential of increasing your penis size by 3 cm per pill. Taking 12 pills increases it by 36 cm + what you already have. What do you do with that extra mass and length, and which normal woman will want or even desire that?
Why would you desire to have a 10-15 inches penis, and for what purpose? Remember, sex should be gentle and an act of self-giving, and not animalistic. Your wife is human, and she needs love and tender care and not torture.
Flee the evil desires of youth, and pursue righteousness, faith, love, and peace, along with those who call on the Lord out of a pure heart.

2 Timothy 2:22, NIV
Some penis enlargement pills have been found to cause serious medical conditions, some of which are irreversible, and are not as effective as advertised. Therefore, beware!
Related: Does Penis Size Matter (A Christian Perspective)
What does the Bible say about penis enlargement and the act of comparing yourself to others?
A lack of acceptance and appreciation for what they have and how they were formed may be one of the reasons why some Christian men choose penile enhancement treatments. As well as sediments stated to them in previous relationships that affected their self-esteem negatively even though they may not necessarily be true.
Maybe someone said you are not good in bed, that doesn't necessarily refer to you organ, but how you handle the whole intimacy process. Remember your self- worth is not determined by your performance on bed. It should be anchored on Christ and Him alone. Ask Him to empower your even in your marriage, because it's Him who blessed you with it.
We are made/created gloriously and marvelously. Why, then, would the image of God want to modify itself? For we are the image and likeness of Christ. [Psalms 139:14].
No one should compare himself with anyone, instead, we should learn to appreciate our uniqueness and honor God for how He had made us. Anyone with sex issues should seek proper professional medical and spiritual advice, besides relying on enlargement pills, which can harm your marriage.
We do not dare to classify or compare ourselves with some who commend themselves. When they measure themselves by themselves and compare themselves with themselves, they are not wise.

2 Corinthians 10:12, NIV