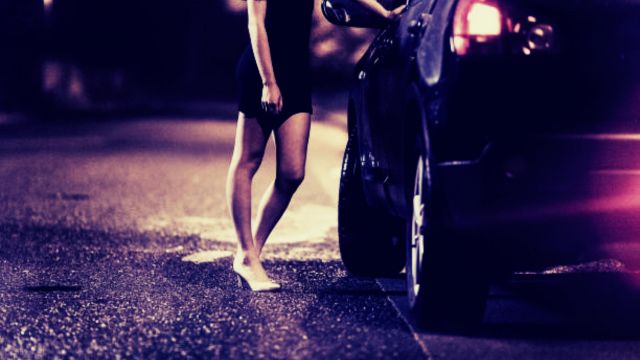 Is prostitution a sin? Today prostitution is legalized in most countries and viewed as a source of income. However, statistics prove that legalizing prostitution has led to an increase in human trafficking in those regions.
These legislations have opened opportunities for pimps and drug cartels to take advantage of vulnerable women and girls. There is little to no protection for these women and girls due to a lack of serious regulation in this dark business.
Advertisement
Related: How to overcome guilt and condemnation
Why is prostitution a sin?
Harlotry is mentioned in various scriptures in the Bible. God warned His people from engaging in these practices as they defile the land.
Advertisement
Prostitution defiles the land- the Bible declares in Leviticus 19:29 that "Do not profane your daughter by making her a prostitute, lest the land fall into prostitution and the land become full of depravity." (Jeremiah 3:2)
Harlotry defiles your body.1 Corinthians 6:18 declares "Flee from sexual immorality. Every other sin a person commits is outside the body, but the sexually immoral person sins against his own body".
Prostitution, fornication, and adultery destroy the soul. Proverbs 6:32-33 declares "He who commits adultery lacks sense; he who does it destroys his soul. He will get wounds and dishonor, and his disgrace will not be wiped away".
Prostitution is linked to most evils in Society. where there is prostitution, there are also drugs involved, human trafficking, and other worst evils.
Prostitution defiles your temple
Paul taught in 1 Corinthians 6:15-17 that "Do you not know that your bodies are members of Christ? Shall I then take the members of Christ and make them members of a prostitute? Never! Or do you not know that he who is joined to a prostitute becomes one body with her? For, as it is written, "The two will become one flesh." But he who is joined to the Lord becomes one spirit with him."
In verses 19 to 20, he continues by saying "Or do you not know that your body is a temple of the Holy Spirit within you, whom you have from God? You are not your own, for you were bought with a price. So glorify God in your body."
Our bodies are the temple of The Holy Spirit and the scriptures declare in 1 Corinthians 3:16-17 that "Do you not know that you are God's temple and that God's Spirit dwells in you? If anyone destroys God's temple, God will destroy him. For God's temple is holy, and you are that temple."
Prostitution is a spiritual problem
It is not just what prostitution does to your body, there is a greater spiritual implication behind it. You are entering into a covenant with everyone you lay with, and this opens up your spirit for all forms of perversion and demonic manifestation. You have become an abode for every kind of demonic entity.
This explains why prostitutes, including pornstars and those on online cam sites like Onlyfans, don't have stable lives. They are drug addicts, most of them are violent, and alcoholics, and they eventually commit suicide due to depression. They are empty in their souls.
Advertisement
Harlotry leads to 'soul ties'
We have learned from 1 Corinthians 6:16 that he who joins himself with a prostitute becomes one flesh with her. As a prostitute, you enter into a covenant with everyone you lay with. These covenants give access to the devil to torment you, they are open doors in the spirit, leaving you vulnerable to any demonic attack and possession. This explains why prostitutes, despite all the money they have, live miserable lives.
Spiritual prostitution and its implications
In the Old Testament, prostitution and idolatry are used interchangeably to mean the same thing. God viewed idol worship as a form of prostitution. He warned his people from indulging themselves in idolatry as it defiles their heart and their devotion to Him.
God was protecting His people from going after strange gods because of the consequences that would befall them. Spiritual prostitution leads a nation astray, opening doors for all forms of sexual perversions, child sacrifice (which is today done through abortion), witchcraft, and any kind of evil you can imagine. This prevents society from prospering and pollutes the land.
A classic example is found in Ezekiel 23, where The LORD reveals the evil of His people Israel. They perpetually broke their covenant with God and chased after strange idols; whom they did not know. Bringing a curse upon themselves.
Ezekiel 23:1-4 "The word of the Lord came to me: "Son of man, there were two women, the daughters of one mother. They played the whore in Egypt; they played the whore in their youth; there their breasts were pressed and their virgin bosoms handled. Oholah was the name of the elder and Oholibah the name of her sister. They became mine, and they bore sons and daughters. As for their names, Oholah is Samaria, and Oholibah is Jerusalem."
23:5-8 "Oholah played the whore while she was mine, and she lusted after her lovers the Assyrians, warriors clothed in purple, governors and commanders, all of them desirable young men, horsemen riding on horses. She bestowed her whoring upon them, the choicest men of Assyria all of them, and she defiled herself with all the idols of everyone after whom she lusted. She did not give up her whoring that she had begun in Egypt; for in her youth men had lain with her and handled her virgin bosom and poured out their whoring lust upon her."
Another example is illustrated in Ezekiel 16. Here, God likens Israel to a young lady that was neglected from birth, but He took her in and nourished her, and eventually married her when she was of age. However, she trusted in her beauty and played harlotry by serving strange gods and offering sacrifices to them.
Jesus loves prostitutes, not prostitution
Putting tough regulations against prostitution is key even though it only solves a physical problem. Harlotry is a spiritual issue that needs a spiritual solution. Jesus Christ is the solution.
In the Bible, we learn of women who were previously selling themselves for money. Women like Rahab and Mary Magdalene were advanced in this industry.
When these women turned to God they were delivered and their story changed forever, to the extent that Jesus came from the lineage of Rahab the prostitute of Jericho. Mary Magdalene devoted herself to Jesus after being delivered from seven demons, and she was privileged to be the first person to see the risen lord of Glory. (John 20:11-18).
Jesus loves prostitutes and not prostitution. It doesn't matter how deeply you have engaged in this sin, whether you are a pornstar, an Onlyfans girl, or a city prostitute, He loves you and is able to save your soul from corruption.
You can repeat this simple repentance prayer to be born again into the family of God.
Abba Father in Jesus' name, today I acknowledge that I am a sinner, and I receive the free gift of salvation.
I renounce my sins; I choose to be a new creation through the sacrifice of Jesus Christ. For He became a curse that I might be a blessing.

I confess with my heart that Jesus is my Lord and Savior, and I believe in my heart that Jesus died and was raised from the dead.
From today I am no longer a slave to sin, but a slave to God's righteousness in Christ Jesus. I am born again. Amen
Advertisement