Can a man marry an older woman? You can marry an older woman and it can even turn out to be the best relationship you will ever have. Marrying an older woman is not the problem here. It's your choice to make. However, ask yourself if you are willing to venture into such a kind of relationship.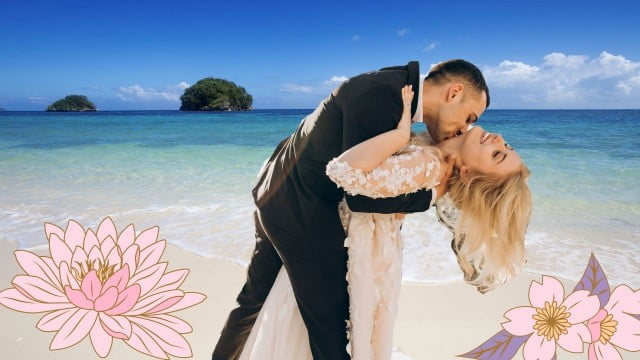 What is your motive or even the motive of the other person? Is it love, lust or you are dating for the money to take advantage of your partner? Are you engaging just for fun or it's a lifetime business?
Advertisement
Are you just experimenting? And if so don't dare experiment love with your heart, because you might end up disappointed and heartbroken. God doesn't restrict anyone from marrying an older woman at all. However, there are things you need to consider before taking a step of faith into the relationship.
Older women tend to be more mature than younger ladies. This is an added advantage to you, she will be able to understand your needs better and give you the first priority. Unless otherwise.
Advertisement
What does the Bible teach about marrying an older woman?
Does the Bible allow you to marry an older woman? To begin with, the Bible doesn't tell you who you Will marry, except you should not be yoked with a person who is not born again/ unbeliever. It is silent about the age difference to consider before marriage. In other words, it doesn't restrict anyone from marrying an older person, especially an older woman.
This makes it unclear on the exact age gap people should be considering before getting married. God has given us Free Will. Since the Bible is silent about this issue, therefore, we are allowed to make our own choice based on what is good for us. And having critically analyzed every possible challenge that comes with such a decision. The best thing to do is to seek God's will.
There are some matters that are not mentioned in the Bible, yet they are crucial in life. Issues such as, who to marry, the age difference for couples to marry, and detailed instructions on courtship.
The reason why God has allowed this to be so is for us to have full reliance on Him concerning every detail of our lives. He wants us to put all our trust in Him and seek Him concerning these matters. Especially who we will marry.
As a Christian man, you should ask yourself if you are willing to love her like Christ loved the church and gave up himself for her. You should also realize that you can only marry an older woman as long as you are ready to handle the challenges that come from such a decision. Such as the ladies aging faster than them.
Advertisement
Related: Reasons why sending nudes is not worth it
What is the constructive age gap to consider before marrying an older woman?
This article tries to explain the advantages and disadvantages of marrying an older woman. It is not a sin or a mistake to marry an older woman, in fact, you might find them more interesting than you thought. However, before making that decision you should consider the pros and cons of that decision.
The age difference in marriage.
A difference of only one to six years would probably not elevate much concern for the majority in society. I am not endorsing the idea to be moved by others' opinions when it comes to making critical life decisions. Moreover, a gap of more than fifteen years would probably raise critical issues. The difference should be significant and healthy for both of you.
Marrying a person ten to twenty-five years older than you is somehow impractical, let's be honest here friends. This ridiculous decision might be probably due to low self-esteem/ self-worth or even being drawn out of lust. You really have to weigh out your motives.
Think of this scenario, your mother is 25 years older than you. Then imagine taking home a lady 20 years older than you are. That's insane and illogical indeed. You need a wife and not another mother figure in your life.
Related: Does God Tell you who to marry in a dream?
What to consider before marrying an older woman
It is in most cases very rare for someone to marry a woman who is extremely older than them. Or even a man to marry a very young lady. Let's say ten or even fifteen to twenty years older.
Because if you marry someone who is too old or with a huge age difference, this will automatically create some critical issues. This includes imbalances in your relationship both psychologically and physically. This ends up causing more struggles other than blessings in your marriage.
1. Difference in views and perception / Generational gap.
An older lady probably in her 40s or 60s might have gone through a lot more than what you have. And therefore, she has more experience in various aspects of life than you do. In addition to that, she has an all different take/ perspective/ view of life. She relates to things and circumstances different from how you as a younger man can perceive them. Experience has taught her the hard way.

However, this should not be a stumbling block, but rather an opportunity to shape each other's character and perception for the best. This can only happen if the two of you are willing to strike a compromise and a lot of patience is required.
Marrying an older woman creates a generational gap as you will be having different options or views about life-based on the generation you were brought up in. And trust me, that's a risk you are not willing to take. However, it's your choice to make. Count the cost wisely to avoid the fantastic illusion of love.
We all know that in almost every society it is a widely accepted norm that men should be older than their wives, and not the other way round. This is so, especially in the African culture. However, the western communities have 'advanced' and they give little thought to this.
God writes our stories differently. Marrying an older woman might as well work out perfectly for you. Just take the risk and try it. It's up to you.
One of the key things for this kind of relationship to succeed is to communicate your expectations and needs as well. No relationship can survive without adequate and quality communication.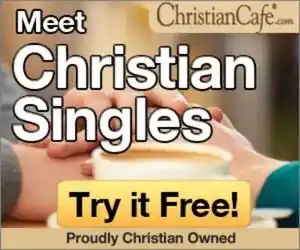 2. Are you able and ready to handle criticism?
The couple should be prepared to face heavy criticism as others may not approve of their decision including family members. Consequently, the woman may possibly face much criticism and pressure from society, depending on their culture and religious beliefs.
3. Visible physical changes in the older woman.
The woman pays the greater price. As she's growing older, wrinkles start to develop all over her face, her boobs become saggy and a lot of physiological changes begin to be evident in her body. This may put off the young husband, and then he might opt for a younger woman instead.
This ends up creating insecurity in the older woman as she fights for recognition. This may lead her down a path of depression 'killing' her attitude, self-worth, and self-esteem at an early age.
4. Do you want Children?
Will her age prevent you from having kids? According to research, most women reach menopause at an early age of 40-45 years.

Therefore, if you decide to date an older lady you need to consider the possibility of never having any children. However, if she already has kids, that is to your advantage. I truly believe it is the desire of every man to have children of their own too. Is that true?

I don't mean you should not marry a lady with a child. Please don't get me wrong. It might also be possible that the older lady may not desire to have any children or more children in that case. Most older women marry to have fun and a fresh beginning and not for dipper work.
5. The concept of submission in marriage.
Women are known to mature at an early stage than men. One should consider the possibility of being henpecked. Personally, I don't agree that leadership and maturity are determined by age, but rather by the position one plays.
I strongly suggest that one should not be afraid that the woman will not submit to them. Respect and obedience are not a function of age, they are personality issues. And these need to be worked on at a personal level. these are the things to consider before even thinking of marriage.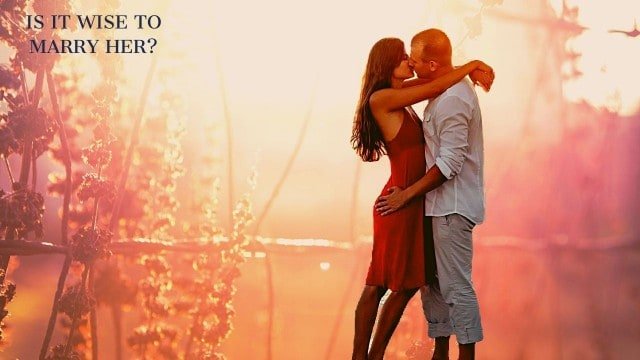 A serious point to note before marrying an older woman.
One should realize they are entering into a solemn covenant of marriage before God, and there is no turning back. Divorce is not an option no matter how hard it gets, they are bound together until death does them apart. [I Corinthians 7:39].
I don't mean that when things get thick and the relationship becomes abusive, you should stay. However, this automatically puts you under bondage, as you are bound to this person for a lifetime. Breaking the marriage affects you and your children if there are any.
Related: On what grounds should one divorce?
6. Compatibility
Most important in choosing a wife/ partner, of cause is compatibility. Are you compatible in values and interests? If you are not compatible with someone you have no need of being with them.
My research on marrying an older lady.
I once interviewed several ladies about whether they would desire to have any more kids after divorce and remarriage. Their answer was no.
In fact, they said that this is one of the reasons they choose to remain single women after a divorce. They understood very well that their new partners would desire to sire children, and they were not ready for that.
A scientific approach to marrying an older person.
"Anyone who is 7 to 9 years older than his wife, according to a recent medical report published in demography by Drefahl, has an 11% lower mortality rate than a man whose wife is of the same age. Yet a woman between the ages of seven to nine is 20 percent greater than a woman with the same age as her husband."
Biblical examples of men marrying older women
The Bible clearly gives examples of men who married older women. The primary example is David, who married Abigail (I Samuel 25:39-42).
Genesis 38:6-11 describes a scenario where a younger brother continued the family lineage by marrying the wife of his demised elder brother.
It was not sinful nor shameful for him to lay with the older woman. The law commanded him to marry the widow and sire children for his brother. This was to keep the name of the brother within the family lineage. (Deuteronomy 25:5-10; Luke 20:27-31). This is often a levirate Marriage.
"If brothers are living together and one of them dies without a son, his widow must not marry outside the family. Her husband's brother shall take her and marry her and fulfill the duty of a brother-in-law to her." 
(Deuteronomy 25:5)
The Bible declares that "he who finds a [true] wife finds a good thing and obtains favor from the Lord." [Proverbs 18:22]. It doesn't matter what her age might be, what is important is for the couple to love and be faithful to each other and keep the marriage bed undefiled.
"Marriage should be honored by all, and the marriage bed kept pure, for God will judge the adulterer and all the sexually immoral." 
Hebrews 13:4
Comments from my YouTube channel on marrying an older woman and their analytics.
In my YouTube video — can a man marry an older woman- I received some following comments below. The majority of the audience seemed to endorse the marriage of an older woman to a younger man. Using some analytics data, about 45% were for the idea of marriage to an older woman, while 40% showed their disapproval of the same and 5% had no clue what should be done.
The other 10% thought it was the individual's choice to make, they were just neutral and had no specific answer to the question. These figures may not represent the actual reality as most of the viewers 75% are women, unlike the 25% who are men. I obtained these data from my YouTube analytics.
The following are some comments.
The names below are account names these individuals use for YouTube. I made a few grammatical corrections to the comments.
"I gave up a beautiful love affair with a younger man. More than a 10-year age gap doesn't work for long." H M
"I was very happily married 40 years to the same woman who was 14 years older than me, I wouldn't change anything, she was the same woman at the end as she was at the beginning, I loved her dearly, I lost her a yr ago to Alzheimer's, was holding her hand when she passed." Carl Gomm
"To a certain extent I do agree with this message but in my case, my wife is 10 years older than me, and I'm totally fine with that so is she looks amazing for her age but apart from that I think when you truly do love someone you see far beyond their physical appearance but yes there is an age limit, in my opinion, I'm comfortable with 10 I don't think I would date a woman 15 years older or even 20… Love has no age." cm07ca
"I'm 60 years old. I'm a Christian and met someone much younger than me. He is over 20 years younger than me… We discussed age differences on many occasions. I also tried to discourage him and met younger women. But he does not want anybody else but me. We talk every day long distances, and we have so much in common. We talked about God, we pray, and we laughed. Furthermore, we discuss things from a to z. Likewise, we think the same, we are connected spiritually, and is awesome. I'm his first love. We are leaving everything to God. Our relationship is in God's hands." Yolonda Haynes
"In Africa, it is risky marrying a younger man, especially if the age gap is huge. Most of these younger men love older women because they are financially stable. Some of them are just gold diggers who are lazy. So when marrying a younger man, proceed with caution. A smaller age gap like 4 years and below is much better. But do what makes you happy." Thandiwe Jambawa
"I know a couple she is 20 years older they have been married a long time …and are happy… and he looks as old as she …love has no age… young couples don't even make it to a year of marriage…" Maritza Rivera
"Why not? Been married since 2015 to my wife who's 11 years older, and she'll be 44 this year, and we have 4 kids along the way, and it's been an amazing ride. Yes, it had its bad times because mainly society didn't like it because of the age gap, but that never bothered us as long as we're happy together." Mojo K
The Conclusion of this matter.
My point is that a Christian man should only marry an older woman only if it's meaningful. If it adds value, constructive and worth it. Meaning his marriage should be a productive marriage in his daily life, building up his life and not making it terrible. (1 Corinthians 10:23; 6:12).
"Everything is permissible, but not everything is beneficial. Everything is permissible, but not everything is constructive."
I Corinthians 10:23, NIV
Take your time to make the right decision and seek God's divine counsel. Have a vision for your marriage. If you choose poorly, you could suffer years of heartache or end up abused or even divorced. However, if you select a marriage partner wisely (despite their age), you could enjoy a lifetime together of intimate love and passion.
Age is just the temporal difference between the two individuals as they say. Therefore, I strongly believe it does not decide marital success. However, true love, understanding, affection, commitment, loyalty, and maturity are the key ingredients of a successful marriage. Therefore work on your character.
Can a man marry an older woman? What do you think? Please let me hear your thoughts in the comments section below. God bless you in Jesus' name as you purpose to read to the end.
Advertisement