We are supported by our readers, consider donating $1
What are the things to consider before marriage? Before you ever come to the point of deciding whether to marry him/ her, it's important to talk about the marriage itself and the key things and responsibilities involved in the institute of marriage. Remember marriage is a sacred union. And you don't want to risk your entire life in a bad marriage, that's why it's vital to think about this matter.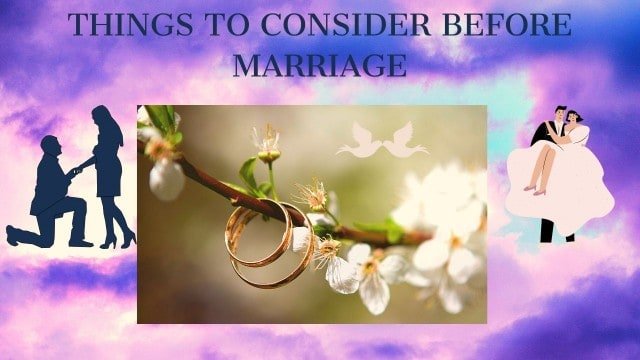 #1 RELIGION
While dating it's important to know the religion and beliefs of your partner. If you are a Christian you should consider marrying a Christian. Probably you have seen some people marrying a partner of a different religion. Commonly known as an interfaith or mixed marriage.
The problem with marrying a person of a different religion is that their belief system might greatly differ from yours. And this by itself is a ground for conflict. Think of simple things such as sharing prayers, how will that be possible if you can't come to terms with your religious differences? For that reason and many more, I believe it is wise to marry someone who shares the same belief system as you. Consider this before marriage.
The Bible warns against such marriage unions as they are dangerous and have the effect of destroying our faith. "Do not be unequally yoked with unbelievers. For what partnership has righteousness with lawlessness? Or what fellowship has light with darkness? What accord has Christ with Belial? Or what portion does a believer share with an unbeliever? What agreement has the temple of God with idols?" (II Corinthians 6:14-16, ESV).
If you find such kinds of marriage unions working, probably someone is pretending and compromising their belief system for the sake of the relationship. They are putting their faith at stake and it's not worth it at all. King Solomon tried this by marrying many strange women who at last turned his heart from his God.
#2 SEX
Most of us have been taught since childhood that sex is evil and dirty. However, we now know that sex is a gift from God in marriage. Most people engage in a relationship and even get married having this kind of attitude towards sex. And this also becomes a ground for conflict in the marriage bed. That's why I believe it is important to talk about this matter before marriage to know the other person's preconceived thoughts about sex in general.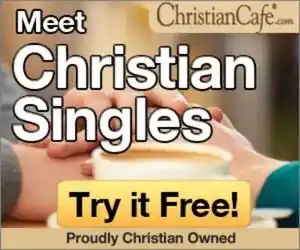 It's good to talk about your sexual preferences and exactly what turns you on. Also, talk about your personal experience especially if you had been involved in previous sexual relations. Just open your heart to your partner and let them accept you for who you are. At this stage, leave no stone unturned. Remember you are laying a foundation for your relationship which will, in turn, affect your marriage in the years to come. If you are a victim of rape please make sure to open up. Then you should seek professional help and ask God to heal your heart from such pain.
Test your partner by asking relevant questions, or anything that you think is important to be considered. Talk about how he will survive sexually when you are eight to nine months pregnant and when you deliver a child, that period before you heal. Gage their mind to hear what they have to say. Maybe that will give you a hint of their true personality.
Talk about your medical issue which can affect your sexual life together. E.g. erection dysfunction. Be open to your partner and tell them the truth and nothing else but the truth. You don't want to be married to a person and surprisingly discover on your wedding night that he has an erection issue, Oh God! This will greatly harm the relationship as trust will have been broken. It can be simply a medical issue, just talk about it before marriage and seek medical help.
#3 CHILDREN
Children are a blessing to every marriage. It is always the desire of every couple to have children. Before marriage talk about the number of children, you will desire to have. Their gender and how you will raise them, and even the environment in which they will be raised. Here also talk about how you will be resolving your issues as a couple never to involve the children in your marital issues.
#4 MONEY
Money is one of the greatest causes of conflict in most marriages. Probably your partner is the kind of person who spends on anything that catches his/her eyes, new cloth, a new car and anything else. Talk about your finances and how you intend to manage them together and even at an individual level. Talk about investment and their purpose and goals in life generally before marriage. You don't want to marry an irresponsible person and end up losing everything you have worked hard on. Just think about it.
#5 FAMILY
Do you intend to just be an extension of two families or an independent and unique family? Family intrusion is a major cause of divorce, and you have to take that into account. Think of the concept of leaving (physically and doing away with all other relationships for the sake of the marriage). And cleaving (becoming united as one flesh with your spouse).
You don't want to be married to a man who will take you to his father's house. That will create family conflicts (mother-in-law issue), I don't mean that should always be the case. It's important and wise if you can live in a different or a distant location from your parents. The small things we most often ignore are the same things that can save our marriages. Consider these 5 things before marriage and you will be successful.
These were the 5 key things to consider before marriage. I hope this article was of help to you.
Please subscribe to my YouTube channel on the button below