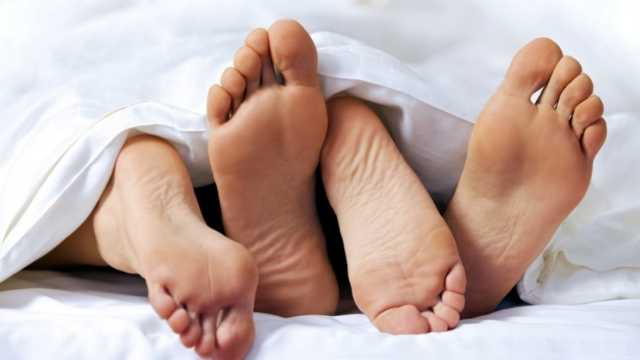 What are the best sex positions for a Christian couple? Well, we have to understand the purpose of sex in the marriage bed.
Many couples, especially newly wedded and those in marriage for quite some time, wonder what the best sex positions for Christian couples should be. Some have been taught that missionary is the only available option, and therefore have never dared to explore beyond these boundaries.
Advertisement
On the other hand, others have gone to the extreme of watching pornography thinking it might spice their sex life. However, this is wrong and it defiles the sanctity of the marriage bed.
Sex is a holy blessing for couples to enjoy. It is a gift from God in the union of marriage. It is intended to create intimacy and bonding into oneness, hence fusing the couple to become one thing; even though they remain as distinct people with their unique character and features.
Advertisement
Related: Does penis size matter?
The Bible on sex positions for a Christian couple.
The scriptures give us hints on various sex positions for Christian couples to explore. It doesn't set missionary as a gold standard for sex as some claim. In songs of Solomon- which is a romantic book with an explicit description of the sexual act and love affairs – there are various sex positions described by Solomon, which include: foreplay, and oral type of sex.
What to consider before trying out any sex position.
Every husband should be aware that his wife is not a sex toy, but rather a holy vessel for the LORD, and heirs with you of the gracious gift of life. She needs to be honored as well as her body.
Don't fall in love only with her body parts but rather the whole person.1 Peter 3:7, "Husbands, in the same way, be considerate as you live with your wives(dwell with them according to knowledge), and treat them with respect as the weaker partner and as heirs with you of the gracious gift of life so that nothing will hinder your prayers."
Love should be the center of your sex positions and not lust.
True love should be the center/ focus of every intimacy between a husband and a wife, and not lust. Remember love and sex should be about giving and seeking to satisfy your partner and not for your selfish goals. Therefore, never dare integrate porn into your sex life, it will destroy your marriage and soul. for this reason, let every sex position you try reflect honor, true love, and not lust and violence.
Advertisement
It is God's will that you should be sanctified: that you should avoid sexual immorality; that each of you should learn to control your own body[vessel] in a way that is holy and honorable, not in passionate lust like the pagans, who do not know God;... 

1 Thessalonians 4:3-5
The different Christian sex positions for couples to explore.
1. Missionary sex position.
This sex position is very gentle and simple and is also called the basic sex position. Missionary is the most common sex position among most couples.
It involves the man lying on top of the woman and then making love to her. We are told that Adam laid with Eve. [Genesis 4:1]. David laid down with Bathsheba for sexual intercourse. [2 Samuel 12:24].
Sexual activity in the marriage bed is approved by God and hence couples should feel free to give their thoughts about what works best for them. However, sex is a matter of giving and not just taking or receiving. You should desire most to meet your spouse's sexual needs, and by doing so, you will find your needs being met as well.
Sex is an art that must be learned and developed with time to bring the greatest pleasure and enjoyment.
Related: Should Christian men use penis enlargement pills?
2. The foreplay sex positions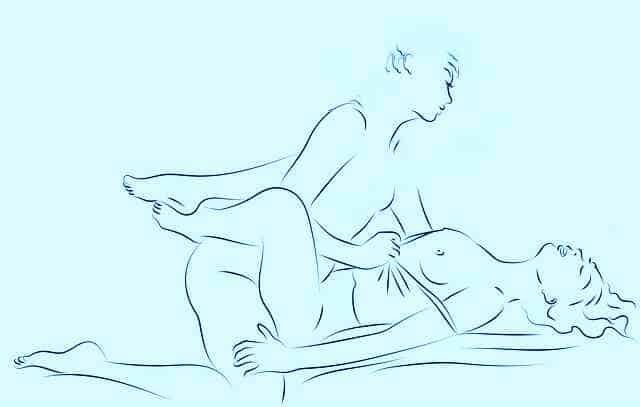 Foreplay is more like the missionary sex position. Most people assume it is, which is true, but I believe it can be taken to another level. Probably by changing the positions, remember sex is an art, so be good at it. That's the reason I chose to mention it as a distinct sex position.
The missionary sex position can become boring especially if the couple doesn't do some adventure to improve it. Trust me, you don't want to be with someone who tells you to lay down like a sack and then throws himself on you. Once he ejaculates, it's over, he just sleeps and you are left wondering what just happened. You want to be with someone who seeks with all their heart to please and fulfill your need.
Instead of just letting your wife lay down, you can ask her to raise her legs and get between them. This foreplay sex position has the effect of bringing more pleasure as you will be stimulating her clitoris in the process. It also leads to better and deeper penetration at an angle. Trust me, you don't want to miss out on this. Thank me later.
This foreplay sex position is also called the enhanced basic position. In this position, the woman lays on her back and raises her legs as her partner lies between them, and then she crosses them over his back.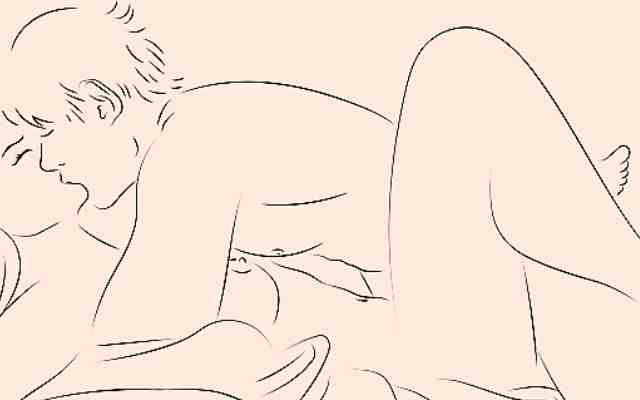 To make the penetration even better, the couple can apply some lubricant. The woman should use her hand to gently guide her husband's erect penis into her vagina.
Related: Should couples use role-play in the bedroom?
3. Side–by–side or sideways sex position
This is one of the best sex positions for a Christian couple. In this sex position, the couple lay side-by-side facing each other. It allows for more body contact between the sexual organs, and the breasts and is good for kissing while having sex.
This is recommended especially if you want to avoid putting your weight on your wife. However, it is generally good for all couples to explore.
4. The stimulation sex position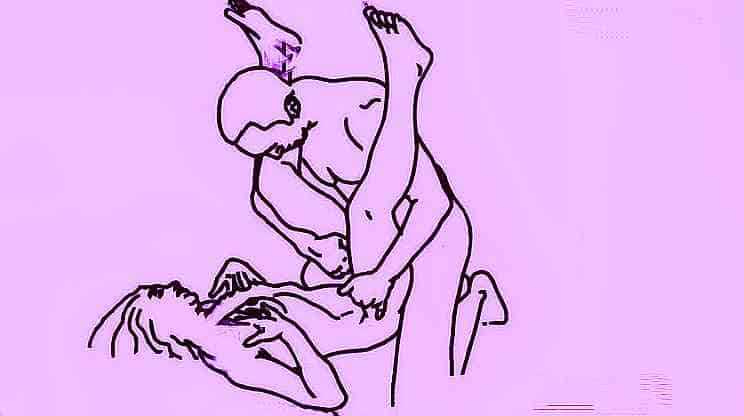 In this beautiful sex position, the woman raises her legs so that they rest on her husband's shoulders. Then the man penetrates his beautiful wife.
This sex position can be very useful especially if your husband has an issue sustaining an erection longer, due to medical issues. Therefore, the wife should be very understanding and loving and seek to meet his sexual need.
5. Edge of the bed sex position
In this position, the woman lies down on the bed, with her buttocks at nearly the edge of the bed. The man stands on the ground and can penetrate her while standing. The man can lift his wife's legs for better and deeper penetration.
6. The standing sex positions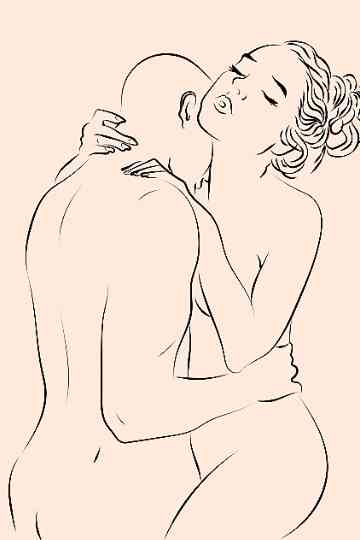 This may include both the front-standing sex position and the back-standing sex position. However, I recommend the front-standing position as it is more intimate and allows for contact with your spouse.
The sex position is best especially when you are in the bathroom. The woman can make it more exciting by lifting one of her legs. You gaze at each other's eyes and can kiss and also caress at the same time.
The back-standing position is not a recommended sex position for a Christian couple. It can lead to penis fractures. It is also tiring and has a bad penetration experience.
7. Slight bend-over position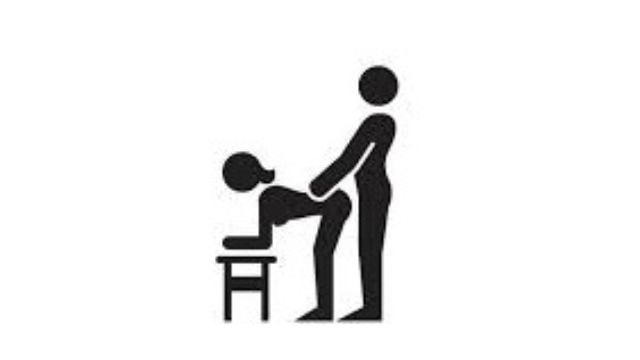 This position is suitable when your wife is pregnant as you don't want to risk her pregnancy by placing your weight on her.
In this style, the woman bends slightly and she can support herself by holding a table or wall to avoid getting tired. Then her husband can gently penetrate her from behind and at the same time can use his hand to stimulate her clitoris.
You can still practice this sex position at any other time. I don't encourage the woman to bend over completely as that angle can cause penis fractures.
8. Rear entry sex style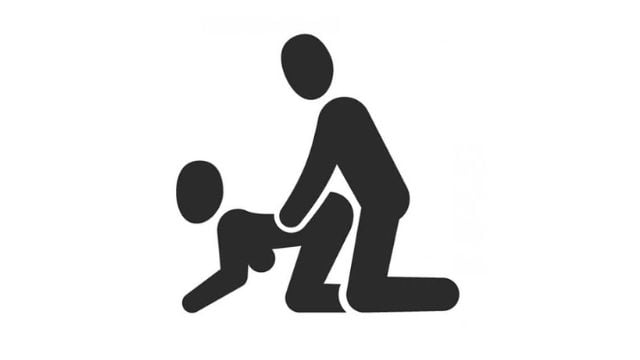 The rear entry sex position is also referred to as doggy style. Here the woman gets on all fours while her partner penetrates her from behind. This position offers a deeper penetration if done properly.
The sex style can also be useful when your wife is pregnant. This way a couple can still enjoy intimacy at any stage of the pregnancy, even though it's wise to slow down when her time is due.
The disadvantage of this style is its lack of eye contact and inability to kiss during intimacy.
9. Oral type of sex
Oral sex is not a sex position, but rather a type of sex. Since the sexual excitement in a woman builds slower, oral sex is effective in aiding your wife to reach an orgasm.
This is achieved by caressing her body gently, beginning with her boobs and then every other part of her body. You can also kiss and sweet-talk her in the process.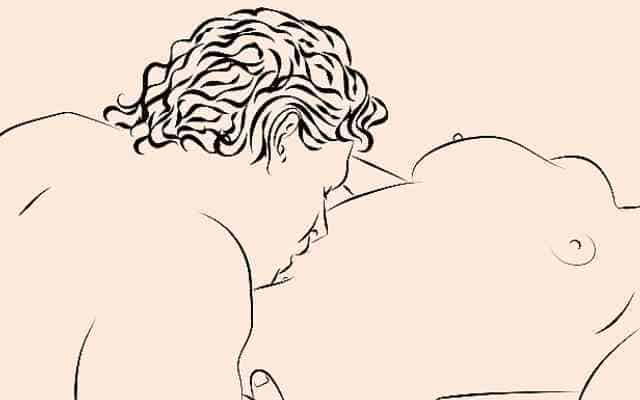 Stimulate her nipples and clitoris with either your figure or tongue to achieve the best result. If you use your tongue make sure to use antibacterial mouthwash before and afterward. Likewise, the woman should also stimulate her husband's penis to arouse him.
Oral sex is not a sin, however it is not necessary, especially if you are not comfortable with it.
Related: Is Kamasutra allowed in a Christian marriage?
Oral sex is a matter of personal test and preference and therefore you should not force your spouse to consent if they are not comfortable doing it. Remember sex in the marriage bed is about love and not lust. It may also involve some risks, especially mouth infection.
Is it okay for a woman to be on top of the man during sex?
In Ephesians 5:22, the Bible declares that "Wives, submit yourselves unto your husbands, as unto the Lord." From this biblical principle, we understand that God intended for the man to be in control of the whole intimacy process, to seek to fulfill his wife's desires sexually, and not a woman being in charge of the sex process.
Some sex positions are from the pit of hell, designed to corrupt God's design of intimacy between a husband and a wife.
A truly submissive woman will not find it hard to let her husband take control during intimacy. However, if the sex position is done with the knowledge that the man is responsible and the wife is submissive it is not a sin. This can be done in unavoidable cases where due to health conditions the man can not be on top of his wife during intimacy.
What are your thoughts on the different Christian sex Positions? Do you think couples should explore each other intimately in an honorable way or not?
Advertisement