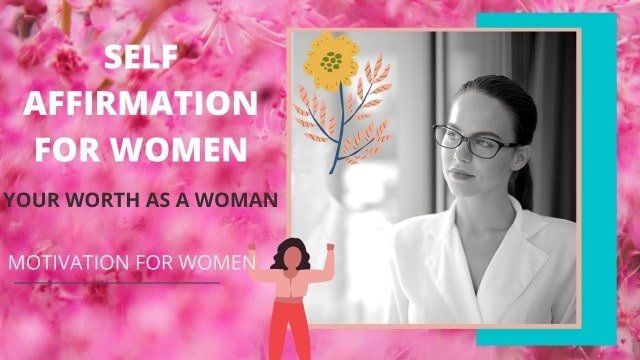 Understanding your worth as a woman is key in personal development. It has become a trending story, people committing suicide because someone said it's over and "broke their heart", and others being imprisoned because of assault cases. What is really happening, where have we gone wrong as a society? Don't we appreciate the value of love and life? My emphasis today is on your worth as a woman.
Have you ever asked yourself how much you are worth? Do you deserve the honor? If then you deserve it, how much of it? In other words, "your worth is equal to your value."
How much is anyone ready to lose to have you? If they are ready to lose or give one thousand, then your worth in their sight is equated to that value. Allow me to use this terrible example of a prostitute who is willing to give up her body for five hundred to make love to a stranger. It means that five hundred is the worth of her beautiful body and that she is in the business of satisfying others at the risk of her own self-worth.
My question is this, can your worth be evaluated in terms of monetary value? The answer is NO. Let's place this whole thing in the context of marriage or a relationship. what is your partner ready to lose to be with you? If they are ready to lose their job, then that is the extent to which they value you or love you.
Self-identity
It is high time that women should understand themselves/ discover their potential, their identity, especially their identity in Christ, protect their reputation and integrity, understand their self-image and self-esteem. A woman who knows her identity in Christ is not one to joke around with. She knows what she wants in life and nothing can stop her. There is power in self-discovery. These are the kind of women who protect their integrity in relationships and not the kind that strips their clothes for material benefit. They know they are what God says they are and are not moved by people's opinions. They are the kind of a woman that the Bible describes in proverbs 31. These are the women who can not allow themselves to be enslaved by anything.
What is the kingdom principle on the worth of a woman and the value of true love?
I would say that the worth of life is life. John 15:13 declares that, "greater love has no one than this, that he lay down his life for his friends"
"Husbands, love your wives, as Christ loved the church and gave himself up for her, that he might sanctify her, having cleansed her by the washing of water with the word, so that he might present the church to himself in splendor, without spot or wrinkle or any such thing, that she might be holy and without blemish."
(Ephesians 5:25-27)
The theme of these verses is sacrificial love. True love does not fail. As a wife, you're worth in your marriage is your husband's life. That is if he really loves you he should be ready to sacrifice himself up for you, just as Christ did for the church.
Boundaries in a relationship
What is your worth in your marriage or relationship? If you are in a mere relationship and your partner forces you to compromise, my friend, it is your high time to think twice about the relationship. A relationship without boundaries is a dangerous place to be. If anything, ever happens to you, you can blame no one but yourself. This goes to my dear sisters in relationships, you will always bear the cost if you are not careful.
Think of your identity in Christ, your reputation, your joy, and your dreams. Some of us walk blindly into the death zone in the name of love. Some of the things we call relationships are very questionable. How can you allow a man to caress you while still in the foundations of your relationship? I think the basic principles of a Christian relationship have lost their meaning and are overshadowed by lust. I won't speak so much about men because my primary interest is women.
Women, you are stronger than you can ever imagine, therefore give your life meaning.