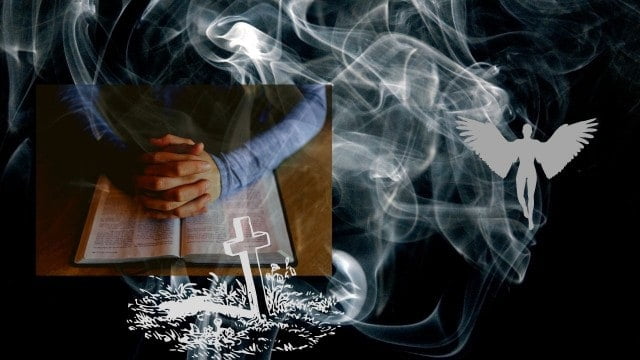 It was on a Monday the day I had just reported to school this year when I come across this sermon on God's ability by pastor John Courson. What struck me was this statement that "a true Christian can not fall." I thought about it and decided to find the profound truth of the statement.
"Now unto him, that is able to keep you from falling, and to present you faultless before the presence of his glory with exceeding joy."

(Jude 1:24, NIV)

A true believer of Jesus Christ does not fall into sin. However, we most often walk into sin/ meddle with sin. We ignore the still small voice (which often sounds like our voice), the promptings of the Holy Spirit. It all begins with a step, we receive warning through the promptings of the Holy Spirit, but we ignore them. And eventually, we find ourselves entangled with sin. (Hebrews 12:1-3).
The writer of Hebrews tells us to throw off everything that hinders and the sin that so easily entangles. But we often just walk into tempting situations with this false confidence that we are strong and mature to handle it. The truth is that no one is mature enough when it comes to sin, we need to flee from it.
The still small voice
Most of the time, God speaks to us through the still small voice. The promptings of the Holy Spirit, yet we do not discern it. We have become too caught up in sin that we can no longer discern the voice of the Holy Spirit. God also speaks to us through other people. However, we tend to ignore them and think that they are speaking from their minds, yet it is the Holy Spirit speaking through them. (II Chronicles 25:17-24).
"Think of this simple example, if I took a thread and wrap it around your hands, you will have no problem loosening it. But if I keep wrapping that same thread around your hands over and over again, the thread that you could snap easily previously, you find it has bound your hands in total." Said pastor Jon Curson. That's what sin does, and we end up being captives to sin. That is, we step into tempting situations slowly by slowly without noticing. Ignoring the promptings because we think we are strong and mature, and before we know it we are held captives (entangled with sin).
"the chains of sin are too light to be felt until they are too strong to break."

Tom Drout
4 things that happen when we meddle where we shouldn't.
Walls are broken. The wall that kept us away from sin becomes weak and eventually breaks down, and we are left defenseless. (Proverbs 25:28)
Treasure is lost. Treasure such as virginity, the purity of our hearts and minds is defiled, and eventually, we lose it all.
We become captives – we become entangled with the sin that we were once delivered from, and we fall into condemnation.
Once sin has a hold on you, it crucifies you and kills you.
Conclusion
"God is able to keep our whole spirit, soul and body preserved blameless unto the coming of our Lord Jesus Christ. Faithful is he that calleth you, who also will do it." ( I Thessalonians 5:23-24). "He is also able to keep us from falling." (Jude 1:24)