We are supported by our readers, consider donating $1
As online dating becomes more popular, people often forget about traditional dating. Meeting people online can be exciting, but it is not the same as meeting people in person. People tend to be more reserved online, and therefore online communication is not as open as in-person communication. You might be able to have an interesting conversation online, but there is something special about being able to make someone laugh or smile in person.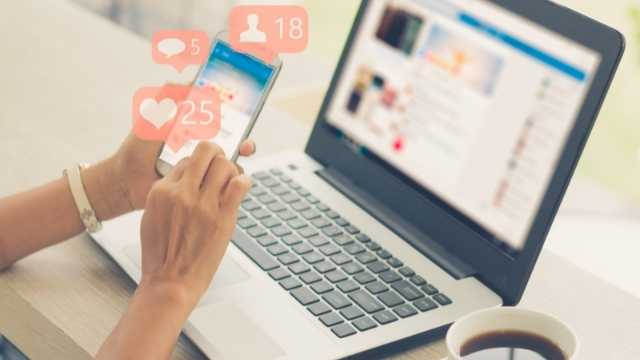 It is easier to get to know someone in person because you can see their body language and facial expressions. When you are in person, you can hear the tone of their voice and their laughter. It is easier to get to know someone when you can see them, hear them, and make a connection.
When people think about dating, they often think of weird places such as bars and clubs, as if it is the only physical place they can meet a potential partner. However, dating doesn't have to be this way. Traditional dating can offer several benefits to singles. This blog will discuss what traditional dating is, what it can offer, and why it's better than online dating.
Can Christians use online dating to find a life partner?
As a Christian, meeting your spouse online or through the traditional dating method doesn't really matter a lot. How you meet is not the issue, what should concern you is whether the person is a true faithful believer of Jesus Christ or not. It is all about whom you met and not how that happened.
Solomon in his wisdom acknowledges that he was perplexed by how a man and woman met. It is a mystery.
Proverbs 30:18-19
Three things are too wonderful for me and the fourth I do not understand: the way of an eagle in the sky, the way of a serpent on a rock, the way of a ship on the high seas, and the way of a man with a virgin.
As a mature Christian you should ask yourself, how will you prove that a person is who they claim to be? i.e. a Christian by just reading at a profile bio and looking at a profile picture? However, with the vast internet resources, you can conduct simple research to get to know the person through their social media account's content.
And make sure to ask the right questions concerning their faith and not just beat around the bush because you are in love. You should also be careful and sure of what you really need before embarking on online dating. Handle the matter with a lot of prayer and wisdom to discern truth from falsehood.
What is traditional dating?
Traditional dating refers to meeting a partner in person, rather than online. Traditional dating can be seen as a series of events, with the aim of the man and woman to get to know each other better and see if they are compatible. Traditional dating can be a great way to learn more about your potential partner and their values, previous relationships, and their likes and dislikes. Traditional dating is a great way to build a relationship and move it forward.
What is online dating?
Online dating is a term used to describe meeting a person through a dating website or app. The person can be anyone looking for anything from someone to date, a hookup, a friend with benefits, a boyfriend or girlfriend, and more.
Online dating sites are used by millions of people all over the world, but it's not for everyone. Some people prefer to meet in person and others like to use online dating as a backup if they don't have any other way of meeting people. It is commonly used among young people as a precursor to meeting in person.
Online dating is a form of matchmaking that uses technology to bring together prospective couples. There are many different kinds of online dating services, some of which are aimed at broad audiences, and others that are more niche-oriented.
Online dating services allow users to become "members" by creating a profile and entering personal information, such as gender, marital status, sexual orientation, age, education, occupation, religion, and race. They then search the service's database of members and consider their matches based on the site's compatibility algorithms.
Related: Should couples use role-play in the bedroom?
Why is dating in person better than online? The pros of traditional dating.
Related: Should Christian men use penis enlargement pills?
The disadvantages of traditional dating.
What are the disadvantages of online dating?
Online dating has a bad reputation. The whole process feels like a shopping experience, where there is a variety of products (people) presented before you to choose from. The system is discriminative and feeds your lust. Most people go there to find their fantasy women or men, and not with a genuine desire to find a life partner.
If you are a man you will agree with me on this. That most men will only be looking for the most beautiful woman to flirt with on the dating platform, while they for sure know they can never be with that person in real life. Or let's say the beautiful lady will never fall for you in real life.
That's why you're here, right? You're interested in what online dating has to offer, but you're a little hesitant to become yet another member of the "online dating clique." Here are some cons of online dating that you might not have considered.
The advantages of online dating
Related: Should Christians Subscribe To Onlyfans?
So how does online dating work?
Well, first you have to sign up for a dating site. Don't worry — the process is quick, easy, and free. Then you have to fill out your profile. You'll want to upload a few pictures of yourself, write a few paragraphs about yourself, and then start looking around. You'll see a list of people who have joined the website after you.
From there, you'll be able to view each person's profile and decide whether they're worth messaging. If you do decide to message someone, you can share a bit about yourself, ask them a few questions, and then decide whether you want to meet in person. If you do, you can easily make the arrangements online.
Can online dating replace real dating?
Online dating was once viewed as a joke, but with the advent of mobile devices and apps such as Tinder, online dating has become the preferred method of meeting people. Dating apps like Tinder, OkCupid, and Bumble have replaced the old-fashioned dating rituals of going to the park, meeting friends of friends, and waiting for the phone to ring.
However, many people are wondering if dating apps are hurting the way we date. With the popularity of Tinder, for example, the idea that meeting people in person is a relic of the past is becoming more accepted, even though this largely depends on individuals' preferences.
Do online dating and traditional dating have the same effect on our lives?
Dating has been around for centuries, and it only seems to be growing in popularity. Whether it is traditional dating or online dating, it has a big influence on the way we perceive love and relationships. When it comes to dating, we tend to focus on the process rather than the end result. We focus on what happens before the "I do," instead of the "I do" itself.
I believe online dating is slowly disconnecting the community and reducing our social skills, we are becoming more dependent on technology which eventually makes us addicts. The new process is affecting our culture and character as persons. We are having more instant reactions every day as the majority of society today lacks patience, which used to be the key to successful traditional dating.
Related: Metaverse and porn | Pros and cons of the metaverse.
How can I be careful with online dating?
There are many reasons to be skeptical about online dating. From catfishing to fraud, online dating can be a dangerous place.
When it comes to online dating, there are many things to be careful about. These include all the normal things that you would be careful about when meeting people for the first time, but it also includes the fact that people misrepresent themselves online, and that it can be very easy to be taken advantage of, or to fall into a trap.
There are many people out there who claim to be someone they are not. Or, some have had their pictures stolen and are now being used by others to lure victims into a trap. These are only a few of the risks you need to be aware of when you are looking for love online.
What is online dating like for a man?
It is more of a shopping experience where you can randomly choose any beautiful lady to flirt around with. This is why there is great objectification of women online. The platform is doing much harm to men. It makes them addicted as it fuels their lust by offering their fantasies.
Effects of Online Dating on Mental Health.
Online dating is not all it's cracked up to be. It is a new phenomenon, and as with any new issue, there are many pros and cons to consider. One of the pros is that it creates a large pool of dating candidates. You can find a person who is similar to you and who you might have otherwise missed out on, but that does not mean that you will necessarily be compatible with that person.
Online dating can lead to increased feelings of loneliness and depression. It is not uncommon for people to begin to feel depressed when they get no response to the messages they send or the pictures they post.
It has also contributed to the objectification of women, anxiety, and addiction, which has impacted self-esteem and confidence.
Related: Effect of pornography on relationships.
How to handle online dating?
Online dating can be a lot of fun, but it can also be an emotional roller coaster. Many people who have never tried online dating before start out with the best of intentions, but before long they're swiping right and left or checking out profiles until 3 a.m. With so much choice, it's easy to get distracted, and there is plenty of fish in the sea.
However, when you're spending more time swiping through profiles than you are actually talking to real people, it can be easy to lose sight of what you're looking for in a partner. What you need is a guide to help you get back on track, and we've got you covered. Here are some tips for making your online dating experience a lot more fulfilling.
As online dating is becoming a more popular way to meet someone special, it is important to know how to navigate the world of online love. A first date is an opportunity to ask questions, discover someone's interests and decide if there is more of a connection than just a profile picture. Online dating can be a great way to meet people with similar interests.
However, there are some common pitfalls that can ruin a date. Whether you are a man or woman, dating etiquette is important for a successful date.
What to avoid while online dating?
Many sites are simply scams and rip people off. The worst thing is that many honest people get caught up in the deception and get scammed or burned. So, what can you do to ensure that you are avoiding these scams? Here are some tips and suggestions:
Who is online dating best suited for?
It can be for anyone interested as people have different tastes and preferences in every dimension of life. The following are some of the suitable candidates for online dating.
People that don't know many people in their area, and are not willing to put the effort to build their social skills. People that are not ready for a serious relationship. People that have faced a lot of rejection in traditional dating or are extremely busy.
People that are looking for a physical relationship but have not yet been able to find someone using the traditional dating method. I realized that most of the people on the sites are divorced, and are looking for a fresh start.
Related: The Relationship Between Modeling And Porn | How Modeling Promotes Pornography.
Why online dating is here to stay.
Online dating has come a long way since it first started. It is much different than it was a few years ago. Much of the stigma that was once associated with online dating has faded, even though that is debatable. The Internet offers a new, safe and efficient way to meet people with similar interests and backgrounds.
As more people and almost everything is moving online, many will be tempted to accept online as an option to find a life partner. Society is normalizing these dating experiences and you won't be surprised in the future when the majority endorses online dating as a superior option to meet dating partners.
The Future of traditional dating.
Today's world is continuously becoming more and more technologically advanced. And while technology has been making our lives easier, there are a lot of things that technology cannot replace. One of those things is traditional dating.
As we move farther into the future, the world of online dating seems to be taking the world by storm. But is it really the right choice for everyone? Traditional dating offers a lot more than online dating. It may be more time-consuming and a lot less convenient, but it can offer benefits that online dating simply cannot.
Conclusion.
Traditional dating is a social practice in which singles meet face to face. Often, traditional dating is associated with courtship and marriage. The main difference between traditional dating and online dating is how each is conducted and the impact they have on individuals and society at large.
Online dating is useful only if it is used as a precursor to meeting in person, i.e. You met someone online and then make plans to meet the person one on one to build a physical relationship and not a virtual one.