It is not wise to date in high school as it disrupts you and reduces your concentration on your studies. Rather, make your priorities right as there is a time for everything here on earth. Why even think of dating when you are not yet ready for marriage. Your mind has not matured enough to handle dating and marriage responsibilities.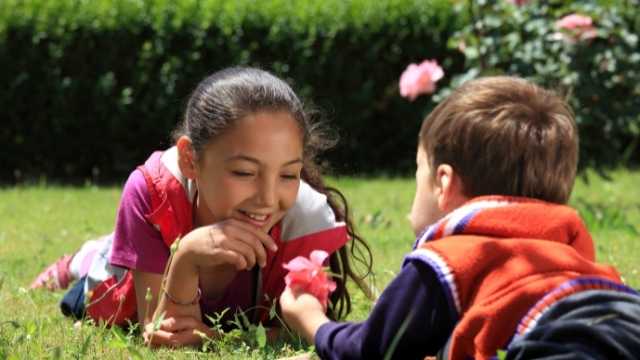 After all, your parents are investing in you and it is important to not let your grades suffer. If you are really into someone, give it a while and as much as it is difficult, try and focus on your studies. It is for your own benefit.
13 Reasons why you should avoid dating in high school / Disadvantages of dating in high school.
There is no denying the fact that school is one of the most important parts of your life and it will shape your future. However, there is also a lot of pressure on you to date and go on with your high school love life. But it is not a wise idea to be in a relationship when you are still in your teens. Here is why you should not date in high school and some Disadvantages of dating in high school.
1. The person you want to date is not mature.
The person you want to date is still young and immature. He/ she has not yet grasped the concept of love and the cost of being in a relationship. He is still trying to figure out who they are and their place and role in society. You are also too young to date, so you better concentrate on your studies. You will have time to date when you are older.
I insist that the person you want to date is not mature and needs to grow up. They are not aware of the importance of love and even the studies they are in. They do not understand what the real world is all about and what is the role of each person in society.
Related: What to know about Christian women before marriage.
2. Your brain is not mature enough to handle dating.
Scientists have conducted many studies on the brain and its development. The results have shown that the brain is not fully developed during adolescence, especially between the ages of 12-18. This is the stage in which an individual's sense of self-identity is being formulated. During this period, teenagers tend to be more prone to peer pressure and are more vulnerable to emotional and mental stress.
So, why stress yourself with dating. Give your brain time to fully develop that you may be able to make a better judgment of your own life and your surroundings.
3. Are you ready for marriage?
Before you ever entertain the thought of dating, ask yourself if you are ready for marriage and its responsibilities. Are you ready to be a wife and a mother or a husband and father? Think about it carefully, don't jeopardize your life because of silly feelings.
Remember, marriage is the most important commitment you'll make in your life. It's a decision that should not be entered into rashly, but instead, when you're ready for the commitment and ready to make a lifetime of promises to each other.
Related: Reason why sending your nudes is not worth it.
4. Dating at the wrong time will break your heart.
The reason why dating in high school is not a good idea is because it can break your heart. For example, if you break up with someone, then it can affect your grades. You may get very sad and depressed and you may not be able to concentrate on your studies.
You know, at first, things might start out great. You will notice that your partner is attentive, caring, and is always there for you. You feel like you have finally found your soul mate. And then the relationship goes downhill. Suddenly, your partner is not there for you anymore. Your partner acts like a completely different person. He/she is no longer attentive, caring, and no longer there for you. Why put yourself under such intense stress for no reason.
Again, jealousy may kick in, especially when your so-called boyfriend or girlfriend starts flirting with someone else who is 'better than you'. Consequently, making you depressed or you start involving yourself in unnecessary fights to will his/her love back.
Don't experiment love with your heart it will crush you with no mercy.
5. Affects your performance in school.
Dating in high school has become a common activity between peers, but it's not a healthy activity because it distracts students from studying and learning. Students who have a steady relationship have less concentration on their studies. They are distracted and are not able to focus on their academic performance. They can be easily lured by the opposite sex.
For example, if you're in love with someone in high school, you will never be able to concentrate on your studies because you're always thinking about that person. Also, when you're in love, you may skip school to be with your boyfriend or girlfriend. This will affect your grades for the worse. School is supposed to keep you out of trouble and help you to succeed in life.
6. May lead to sexual sin.
Most teens in high school are still virgins. Therefore, involving yourself in a relationship can lead to the compromise of your sexual purity as you are trying to experiment. Sexual sin has the consequence of bringing guilt, shame, depression as a part of you has been lost and you have yoked yourself with someone you are not in covenant with. This in turn affects your school performance, distorts your view of sex, and how you relate with other students. It's not worth it.
Related: How sexual sin affects your relationship.
7. Discover yourself and your purpose in life first.
This is the best time to discover who you are, your potential and purpose, set goals in life, and focus on what matters most. Dating does you a lot of harm at this stage as it deprives you of the opportunity to fulfill your goals and discover your purpose in life.
8. Don't stir love before its season.
The Bible argues us not to awaken love before its due season, as that has its own consequences. Romantic love is meant to prepare individuals for marriage and be fully experienced in marriage. Do you meet this category? Of cause no! Then why involve yourself in a romantic relationship?
Song of Solomon 8:4
Daughters of Jerusalem, I charge you: Do not arouse or awaken love until it so desires
9. True love waits.
As the old adage goes, love is patient. If anyone truly loves you, they will wait until the right season and not rush things. They will respect the fact that you are currently a student and give you ample time to concentrate on what matters the most presently. Love is long-suffering, and if he/she can't wit or you can't wait, then you are not in love but are infatuated.
Related: Should Christians subscribe to OnlyFans?
10. There is a time for everything.
There is a season for every activity on earth. It is your time to study, hence concentrate on that and your faith, nothing else.
Ecclesiastes 3:1, 3:5
There is a time for everything, and a season for every activity under the heavens:
a time to scatter stones and a time to gather them, a time to embrace and a time to refrain from embracing,
11. Love is expensive.
Love is an investment hence very expensive. You invest your time, resources, heart and emotions, and your body as well. It involves a lot of sacrifices which you are not ready to make at your age. You have to do certain things to impress your partner, and honestly, you don't have that time and resources.
12. love is a choice, not a feeling.
When you love someone, you chose to be with them and sacrifice a lot for them as they also do the same. Love is not based on feelings but a well thought decision. What the majority experience in high school is just feelings and not love.
You cannot separate love from emotions, neither can you separate it from logic. There should be a good balance between the three entities unless it is not love.

Joshua Mwangangi
13. People don't take dating seriously in high school.
You should be aware that most people don't take dating as seriously in high school as you do. Hence the possibility of disappointment is 100 percent. The majority do it for fun, and you don't what to be caught up in that web of events. Others do it for ego so as to prove a point, while the majority are influenced by their peers to engage in a romantic relationship.
What are some of the ways to avoid dating in high school?
Having a clear goal.
Discover your purpose and potential in life.
Make your goals a priority.
Avoid thinking about love by refraining from romantic books and movies. (Song of Solomon 8:4).
Remain true to yourself.
Refrain from people who influence you to compromise your values. (1 Corinthians 15:33).
Related: Can you date someone who is not a virgin?
How to make your priorities right?
The best way to make your priorities right is to focus on what matters now and what aligns with your purpose and goals in life. Your priority right now is to study and establish yourself. If a guy you like comes your way, you should not turn him down, but you should definitely not be in a rush to put him in your life. By the same token, if you find the man of your dreams, give yourself time to get to know each other better. Work on yourself to make him admire you for who you are and not just your face. This should only be done after school.
Why is dating so hard in high school?
Dating in high school is difficult. You have to balance your time between your grades, sports, clubs, and your social life. Getting into a relationship in high school will only get you distracted from your work and give you a hard time in school. You have to focus on your grades because that's the only way to get into a good college. You have to know that your life after high school is more important than your high school social life.