What is the secret place of prayer or prayer closet? The biblical secret place of prayer is not a physical location but rather a person, that is Christ. Jesus is our secret place.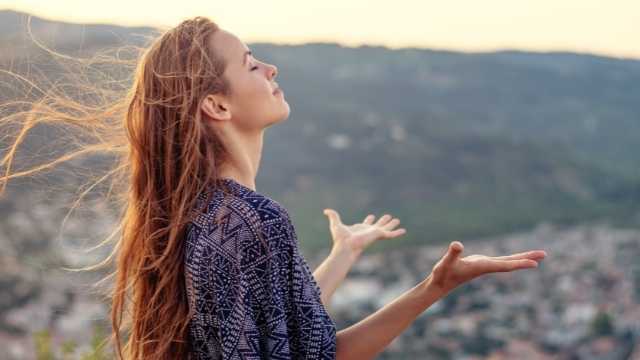 Most Christians have been taught that the secret place is a physical location set apart for prayer. This is not what the Bible teaches. What most describe as a secret place of prayer is an altar of prayer and these two are different.
Advertisement
An altar of prayer is the physical location you choose in your house set apart for the purpose of prayer. Its importance is to provide you with a conducive environment to conduct your prayers.
Others might argue that when they go to their secret place (referring to a physical location), God hears their prayer. God hears your prayer because of your sincere devotion to Him and because you are His child. This is an act of benevolence and is not prove you are right about the biblical concept of a secret place.
Advertisement
Related: Should you fast because of lack?
Then, what is the secret place?
The secret place is a person, it is Christ. Paul reveals this mystery in his letter to Colossians.
Colossians 1:26-27
the mystery hidden for ages and generations but now revealed to his saints. To them God chose to make known how great among the Gentiles are the riches of the glory of this mystery, which is Christ in you, the hope of glory.
The mystery of the secret place is that Christ dwells in us, the hope of glory. If Christ dwells in you, why then do you need a specific physical location to pray to God? Yet the Bible is clear that the fullness of Christ dwells in you.
It is an insult to God to think He can be limited to a specific location. The Jews made the same mistake, by thinking they could confine the God of the universe in a temple built by human hands. When Stephen revealed this truth to the Jews, they stormed him by accusing him of blasphemy. (Act 7:49-60).
Yet it is clear when the Spirit of God declared through Isaiah the prophet that "heaven is my throne and the Earth is my footstool; what is the house which you would build for me, and what is the place of my rest?" (Isaiah 66:1)
Advertisement
The spirit of The Almighty cannot be limited to a geographical location. However, an altar of prayer can attract the presence of God to a location.
According to the Bible, we carry around with us the presence of God. Did Jesus not say that "if a man loves me, he will keep My word, and My Father will love him, and We will come to him and make Our home with him" (John 14 verse 23)
And again, are we not the temple of God in whom His Holy Spirit dwells? (1 Corinthians 5;16-17)
In Galatians 2:20, Paul declares "I have been crucified with Christ. It is no longer I who live, but Christ who lives in me. And the life I now live in the flesh I live by faith in the Son of God, who loved me and gave himself for me." If Christ is in you, why do you need a specific physical location to reach to Him? You can pray from where you are.
What did Jesus mean by a secret place?
In Matthew 6:5-6, when Jesus was teaching about prayer, He taught His disciples to refrain from being hypocritical like the Pharisees, who prayed in public to receive praise from men. Rather, they should go into their rooms and shut the door, and pray to The Father in secret.
You have to understand the culture in those days. The Jews had a prayer shawl; also called a tallit, which they used to cover their heads during prayer. This is what Jesus referred to when he said to go into your room and shut the door and pray to God in secret.
When you cover yourself with a tallit during prayer, it would be impossible for anyone to recognize you, hence praying in secret. And you could pray anywhere as long as you had your prayer Shawl to cover yourself.
Advertisement