The internet has always been a powerful force in children's development. Today, the internet is not just a source of information and entertainment for young people–it's a vital source of education, connection, and interaction. It's a source of learning, self-expression, and even blackmail. Unfortunately, the internet can also be a source of harm.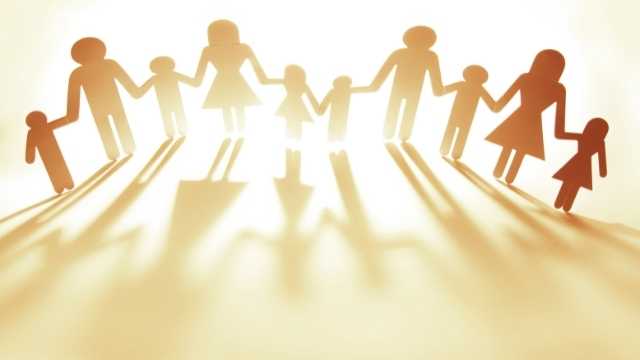 Today, even the youngest children have access to any kind of pornography they want through their smartphones and tablets. And while they may think it's normal, it's not healthy or appealing to kids or teens. It's critical that parents are vigilant and have plans in place to protect children from such materials. It is also important that we teach our children how to guard themselves against these things.
We need to do this because children are very susceptible to these images and they can create the wrong thought process in their minds. Don't be ignorant when it comes to the dangers of porn.
Most of us want to protect our children from the perils of the internet. The term cyber-bullying has crept into our everyday vocabulary and rightly so. But there is another threat to our children that we are forced to face regularly and that is the threat of pornography. This blog will outline steps that parents can take to ensure their children's safety.
The reality of children having access to porn.
It is a fact that children are being exposed to pornography at a younger and younger age. This is a dangerous fact and the problem is growing. For example, statistics show that the number of children who are exposed to porn each year has increased by a whopping 200%. This is alarming and it is something that needs to be dealt with before it is too late. Children who see pornography at a young age can experience several negative consequences.
The average age children are exposed to pornography for the first time is at around 11 years. That's before they hit puberty. The average age they lose their virginity is at 16.3 years. That's not really that old. They don't even know what they're doing, so how can they be expected to make the right decisions? The fact is that kids are going to come across porn and it's our responsibility to help them understand what they're seeing and make the right decisions. They don't even understand what they're looking at. We have to start teaching kids the dangers of pornography and the pitfalls that come with it. We have to start teaching them now.
Related: 8 effects of pornography and how it relates to child trafficking.
The facts about how children view porn.
A lot of people say that it is easy for children to view pornography online, but what do the facts say? A lot of children are exposed to pornography at a very young age, and that is because of the internet. There are many different ways that children are exposed to pornography but the most common is through the internet via smartphones.
Internet pornography is a big problem that is not being addressed by the government. It is a big problem because pornography has a lot of negative effects on children. These effects can lead to addiction, depression, and other serious issues. It is important to know how to protect your children from pornography and defend them from the dangers of the internet. Porn is even integrated into the video games your kids play online such as Grand Theft Auto.
What parents need to know about child safety online.
Parents and guardians often have a difficult time with their children and internet safety. Children are often exposed to pornographic content and other dangerous content on the internet by visiting inappropriate websites, clicking on unsafe links, or even by talking to users on the internet. With the increasing use of smartphones by children, it's hard to know what they are doing online and whether they are safe. Children are vulnerable to the dangers of pornography at an alarming rate.
Parents and guardians must be proactive when it comes to protecting their children from pornography and other dangers of the internet. The availability of pornography online has increased dramatically in recent years and it's a topic that parents are struggling to combat.
The dangers of sharing explicit material with your child.
When a child is exposed to pornography for the first time, it's an important moment for all parents. When you're a father who has just discovered that your son has been exposed to pornography you'll probably be in a state of shock and disbelief. The truth is, children are exposed to pornography at a much younger age than we think and when it happens, it's usually with the best of intentions. A few years ago, a certain lady was in the same situation with her son. She was horrified and felt as though her world had collapsed around her.
Not only was she in shock and disbelief, she felt responsible and was fearful for her son and his future. She was terrified that he would face the same challenges that she had to suffer through as a child. At the time, she was a student studying psychology and she began to research and study the effects of pornography on children. She found that the most damaging effects of pornography exposure had to be the shame, guilt, and secrecy that her son will face.
Many parents are unaware of the dangers of sharing explicit material with their children. However, the effects of pornography are far-reaching and can have a serious impact on a child's mind. The moment a child is exposed to pornography it is irreversible. They will become desensitized to sexual assault, rape, and pedophilia.
The pornography industry targets everyone, not just teenagers. Children are becoming more and more exposed to pornography. The average age of first viewing pornography is 8-11 years old. The accessibility of pornography on the Internet is at an all-time high.
Related: Why sending nudes is not worth it.
The dangerous reality of pornography and how it affects children.
Find out how to protect your children from the dangers of pornography. Porn is a topic that is often ignored, and whether you think it is good or bad, it is important to understand the dangers it can pose to your children. pornography is a lot more common than you would think. In fact, according to an infographic by the website "Internet Filter Review" (internet filter review.com), over 80% of top search engine requests are pornographic in nature. That does not even include the fact that pornography is also available for free on social media, torrents, and other illegal file-sharing sites.
Talking to your children about pornography may seem hard, but if you don't, they may be the victims of pornography themselves. You may also be the victim of a child in your life who is being affected by pornography, which may be the hardest blow of all.
Remember, children are growing up in a world where pornography is more easily accessible than ever. The threat of pornography exposure is something that concerns a lot of parents. According to statistics from InternetSafety101.com and other sources, almost all boys are exposed to porn before the age of 18 years. 87% of boys between the ages of 12 and 17 have watched porn, and that number doesn't really get any lower as boys get older.
98% of boys have watched porn before they graduate high school. It's no longer a question of if your child will be exposed to pornography, but when. Unfortunately, it's not just boys who are being exposed — girls are just as likely to be exposed to pornography. The fact is, pornography is a problem that affects both boys and girls, and the effects can be devastating.
Related: How Instagram and TikTok are promoting nudity and pornography.
The complete guide to parental controls and how they protect kids from dangerous websites.
How parental controls work – what you need to know as a parent.
Parental controls are an excellent way to limit the access of your children to websites and content that may not be appropriate for them. They can be used to limit inappropriate content from being accessed on the internet and filter out any unwanted content. Parental controls are not foolproof and there are ways to bypass them but they are definitely a step in the right direction when it comes to protecting your children from accessing inappropriate content.
They work in a number of different ways. Most controls will come with the network router meaning that all of the devices that connect to that router will be filtered. This includes any mobile devices that connect to the router, like smartphones and tablets.
Also, parental controls are an essential part of any family computer. Whether you're a concerned parent or just know someone who is, you'll want to be sure your home is protected from the dangers lurking online. They are also a good way to learn more about the programs your kids are using and how they're using them. This section of the article is going to teach you everything you need to know about the basics of parental controls, what they do and how they work.
Related: The relationship between modeling and porn/ How modeling promotes pornography.
Types of internet filters every family needs to prevent internet addiction and protect kids online.
There are different types of Internet filters for different ages. There are filters for kids, for offices, and for private use. Every Internet filter works in a different way. It all depends on your needs and preferences. What will you use this Internet filter for? Will you be using it in your office? Or will you install it on your personal computer or laptop?
It is important to understand that even though Internet filtering technology has come a long way, there is no 100% guaranteed way to completely prevent your kids from accessing inappropriate content. There are, however, some great tools that can be used to help you out!
There are some important things to consider when choosing a filter. First, you need to decide if you want a filter that blocks porn sites directly or one that blocks access to the entire internet. The former is an option that many people choose, but it might not be the best choice for your family.
Porn sites are often updated, so if your child can't access these sites directly, he or she may just look for a workaround. In addition, a filter that blocks access to the entire internet may be frustrating for your kids and might make them less likely to do their homework. If you want to shield your children from these dangers, read on to learn about four effective types of filters that you can use to protect your children.
How to choose the right web filter for your kid's age and needs?
Web filters aren't just for porn, you know. They're also for preventing your kid from doing illegal things online. Web filters are a necessity for kids, but it's important to make sure you choose the right one for your child's age and needs. Every parent has questions about how to protect kids from pornography, but most of them neglect to ask about how to defend them from the dangers of porn. It's important to note that the internet has changed a lot since the days of dial-up. New dangers to children are emerging constantly, and parents are left scrambling to keep up.
Related: Should Christians subscribe to Onlyfans?
How to block internet pornography.
If you have children or are in a position to look after them (for example, as a grandparent, babysitter, or teacher), you may be concerned about the amount of pornography they might see online. You may also worry about the kinds of messages and sexual attitudes they might see as a result. Most young people are exposed to pornography at some point. This can be upsetting and confusing for them. But you can help them to deal with this and protect them from the dangers of porn. Below are some of the best filters to help you block this evil.
1. Net Nanny
Net Nanny is a great filtering solution to protect your family from harmful content on the internet. There are many products like Net Nanny but most of them are either too expensive or have a lot of complex features that you don't need. Net Nanny is really easy to use and it offers all the features you will need to block porn and other harmful content.
A lot has been said about porn addiction and the negative effects of watching it. It is a major problem for a lot of people, but what is the solution? The solution is not to limit or restrict access to porn, but to prevent porn addiction in the first place. Most parents think that if their child is not watching porn, then there is no problem.
But the reality is that it is not just porn that's the problem. It is all the other things that come with it — the ads, the pop-ups, the videos, the inappropriate content, etc. The internet can be a wonderful place, but it can also be a dangerous place. And since parents don't have time to constantly monitor their children's internet use, they need to make sure they are doing everything possible to protect them.
Net Nanny contains, parental controls, internet filters, screen time management, blocks porn, block harmful apps and websites. It's rated as the #1 internet filter. The only drawback is the cost as they charge a regular amount of $ 79.99 for 5 devices, but currently, they have a promotional price of $ 54.99/ year. They also have a plan for 20 devices charging a regular price of $ 129.99/ year, but currently, they are offering a promotional price of $ 89.99.
Why net nanny is one of the best porn filters?
Net Nanny has always been the top porn filter for Mac and Windows users and it's one of the best parental control software for parents who want to protect their children from the Internet's most inappropriate content. Using advanced technology that evaluates the unique content of an individual webpage, Net Nanny can detect and filter out adult content. Download their free trial version to see why Net Nanny is one of the best porn filters.
2. Covenant Eyes [The #1 App for quitting porn].
Covenant Eyes is the best pornography accountability software that helps break the cycle of internet porn addiction and restore sexual wholeness in your life. Covenant Eyes is a tool designed to provide accountability, oversight, and transparency to your online behavior. They do this by sending a weekly digest of your computer's web browsing activity to their servers where it is stored and monitored.
If you are a Covenant Eyes member, they will send you an alert when you visit a site that is on their filter list. If you continue to visit a site after getting an alert, they will send a second alert to provide an opportunity for you to stop and think about the content you are viewing.
Their app is easy to install and can even be installed on unlimited devices and up to ten users. They charge a low fee of $ 16.99/month with a 30 days money guarantee in case you are not impressed with the performance. Use this link and coupon code – "Jesus" to get the best discounts.
3. BlockerX
Internet pornography is widely available on the internet, and it's very accessible. In fact, in 2016, the porn industry generated a whopping $97 billion in revenue. Over the past few years, the world has become oversaturated with free porn. This has led to a rise in porn addiction and other serious issues.
At BlockerX, they believe that all kids deserve a safe, healthy, and happy childhood. They also believe that porn can seriously hurt and even ruin the lives of those who are exposed to it. That's why they created BlockerX, a family-friendly internet filter that helps parents protect their children from porn.
To the date of writing this article, they have blocked around 8 million adult content. Their app is rated 4.6 out of 5 in the play store and they already have more than 2 million users. The product can be installed on mac, windows, android, and iOS, they also have a chrome extension. The only disadvantage is the price, their annual plan goes for $ 89.99 and the lifetime deal for $ 179.99, making it unaffordable to most users.
4. Qustodio
Qustodio is a great tool to help you monitor your children's online activity and protect them against harmful content. What is the best way to help your children avoid porn addiction? How do you protect your kids from porn, cyberbullying, and other dangers on the Internet? Are you concerned about your child's online activity? You don't have to be. With the right tools and a little guidance, you can ensure your kids only see what they should.
Qustodio is a free parental control solution that allows you to block adult content, games, and other online distractions, so you can focus on what's important: your family's safety and well-being. Qustodio's award-winning app gives you the ability to see what your kids see online.
You can set time limits to ensure kids are not spending too much time on the Internet, block inappropriate or unwanted content, or keep an eye on their activity at any time. Qustodio doesn't rely on blacklists, and instead uses a combination of artificial intelligence, behavior analysis, and machine learning to rate the Internet content your kids are surfing.
They have a rating of 4.3 out of 5 and have averted over 3 billion threats. They have three price models, a medium plan for 10 devices costing $ 96.95, a small plan of 5 devices at $ 54.95, and a large plan of 15 devices costing $ 137.95.
5. BlockSmart
With BlockSmart Internet Filter Software you can block adult sites on your home computer, on your smartphone, or tablet and prevent your kids from accessing porn using mobile devices. If you're looking for a way to protect your kids from porn addiction, you can stop adult content and other addictive content from reaching your kids' phones & computers by using BlockSmart. They have a freeware license meaning it is free of charge.
6. Using DNS with Services
Services such as AdLock, use Smart DNS service which includes a porn blocker feature that can stop your kids from accessing explicit content online. Of course, I recommend you educate your kids about what porn is, why they should avoid it, and how it can negatively affect their lives. But even with all the great parenting advice in the world, kids will still find a way to access adult content online. That's why it's important to protect them as much as possible with a good porn filter.
Other filters include Adult Blocker, BlockP, Pure web, Microsoft Family Safety, and much more.
Conclusion.
As we have seen child pornography is a devastating problem. It's a problem that is often overlooked by the general public and it's a problem that has become increasingly prevalent in society. Child porn is a problem that is often swept under the rug and is rarely talked about. It is a multi-billion-dollar industry that is growing every day. The world is seeing a rapid increase in the distribution and consumption of child pornography. What measures are you taking as a responsible parent and individual to stop this evil?