Qualities of a good Christian man.
As a Christian lady, you want to make sure you are getting into a relationship that will draw you closer to Christ and not destroy your faith. Therefore, it is imperative for a woman to know her husband-to-be so that she can decide whether or not he is a good candidate for her. So, in order to do that, you should understand what makes a Christian man. Here are some keys to fully understand what makes a Christian man.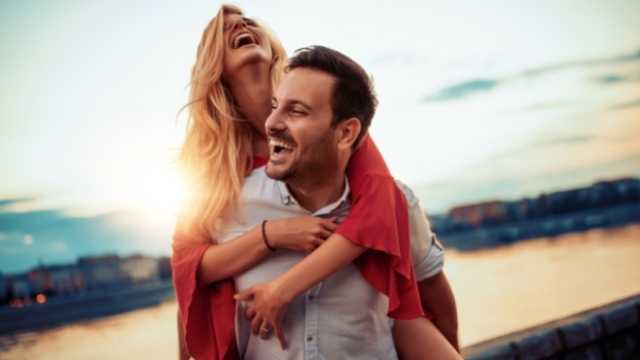 A true Christian man loves to serve.
Even though he knows he is the head of his family, he chooses to serve. Christian men should always emulate Christ who being God never bragged about His position, but took a lowly form to serve mankind and redeem us.
Luke 22:24, 26-27
A dispute also arose among them, as to which of them was to be regarded as the greatest. And he said to them…

But not so with you. Rather, let the greatest among you become as the youngest, and the leader as one who serves. For who is the greater, one who reclines at table or one who serves? Is it not the one who reclines at table? But I am among you as the one who serves.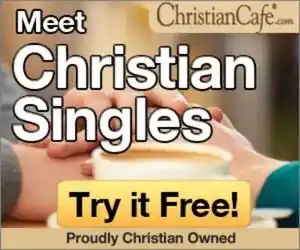 Jesus taught His disciples- when He found them arguing on who was the greatest among themselves- that the greatest was he who serves. (Luke 22:24-27, Mark 9:34-35). We are to serve God and men in humility. Jesus also taught that the kings of the gentiles (unbelievers) exercise authority over others forcing them to submit to them and oppressing the people. Nevertheless, this should not be heard among brethren, as the greatest among them is not a benefactor but one who seeks to outdo others in serving. (Luke 22:25, Romans 12:10b).
Luke 22:25
The kings of the Gentiles exercise lordship over them, and those in authority over them are called benefactors.
Related: What men should know about Christian women before marriage.
His heart is inclined to Christ.
It is easy for a man to be tempted to prioritize his wife, relationship, marriage, or business rather than Christ. However, this is not true for a genuine Christ-exalting man. His heart is wholeheartedly inclined to Christ first, then his wife takes the second place. Anyone who gives his wife the first priority practices idolatry for the Word declares in Deuteronomy 6:5 that "you shall love The LORD your God with all your heart, and with all your soul, and with all your might".
The faithful Christian man values fellowship with His God and finds his satisfaction, not in his wife's body or sexual pleasures, but in Christ Jesus.
Deuteronomy 5:29
Oh, that their hearts would be inclined to fear me and keep all my commands always so that it might go well with them and their children forever!
I love what Pastor John Piper teaches, that "God is more glorified when we are satisfied in him".
He emulates Christ in loving his wife.
A faithful follower of Jesus seeks to please his Lord in treating his wife right and honoring her as an heir of the kingdom of heaven. Just as Christ loved his bride(the church) and chose to give up himself as a holy sacrifice for her, similarly should a Christian man emulate him in doing so.
Ephesians 5:25-27
Husbands, love your wives, as Christ loved the church and gave himself up for her, that he might sanctify her, having cleansed her by the washing of water with the word, so that he might present the church to himself in splendor, without spot or wrinkle or any such thing, that she might be holy and without blemish.
He should seek to love her as he loves himself, and outdo her in showing honor. (Ephesians 5:28-29, Romans 12:9-10). This is sacrificial love, and love is the greatest. The Bible also exults men to live considerately with their wives bearing in mind they are weaker vessels. Hence, need to be handled with patience and love, just as Christ deals with His church. (1 Peter 3:7).
1 Peter 3:7
Likewise, husbands, live with your wives in an understanding way, showing honor to the woman as the weaker vessel, since they are heirs with you of the grace of life, so that your prayers may not be hindered.
Related: How to know the will of God.
He protects his wife from himself.
A faithful man should always seek to protect his wife or woman from himself. During courtship, the temptation to indulge in sexual sin is at its highest to prevent you from enjoying a pure marriage. At this moment, the man should take charge under the influence of the Holy Spirit to protect his betrothed from his sexual desires and the lusts of his flesh. If he fails, he will never command respect from his wife for he failed her by defiling her purity.
1 Corinthians 7:36
If anyone thinks that he is not behaving properly toward his betrothed, if his passions are strong, and it has to be, let him do as he wishes: let them marry—it is no sin.
He should exercise self-control in all areas.
He should learn to exercise self-control in every aspect of life. Control his anger (Malachi 2:16) and refrain from covering himself with wrath/violence as well as with his garment or covering his garment (his wife) with violence. In addition, he should learn to handle his vessel (his body) with honor.
1 Thessalonians 4:3-5
For this is the will of God, your sanctification: that you abstain from sexual immorality; that each one of you should know how to control his own body in holiness and honor, not in the passion of lust like the Gentiles who do not know God…
Related: Can a man marry an older woman?
He should remain faithful to Christ and his wife.
A man who pays his allegiance to Jesus must be faithful to his wife despite the prevailing circumstances, such as her being unfaithful and much more. Remember, Christ has never changed his character because of our mistakes. He still remains faithful even when we are not faithful. And the man (husband) should emulate Christ. (2 Timothy 2:13).
2 Timothy 2:13
…if we are faithless, He remains faithful—
for he cannot deny himself.
Our focus is on Christ's character, for all men should seek to be conformed into His image and likeness to bear good fruits. (Romans 8:29, John 15:5).
In Malachi 2:14, the LORD had a controversy with the inhabitants of the land because their men had broken their covenant with their faithful wives, so as to indulge in sexual immorality with other women. These men were forcing their wives to consent to divorce and if they refused, they acted violently to find a way to dispose of their wives. They were never faithful, just as the men of our generation who want to divorce their wives for a side chick.
Malachi 2:14
But you say, "Why does he not?" Because the Lord was witness between you and the wife of your youth, to whom you have been faithless, though she is your companion and your wife by covenant.
Again, in Hosea chapter 4, The LORD had a controversy with the people of the land for failing to remain faithful to their one true God but instead indulged in idol worship. The same is true of this generation, we have forsaken Christ for the things of this passing world. (1 John 2:15).
He acknowledges his shortcomings.
Every man has some shortcomings, but the problem is that we hate to acknowledge that fact and work on ourselves to become better. I love David's attitude towards his weaknesses and how he presented them to God for help. He realized he had hidden faults i.e internal struggles and most often he found himself falling to sin. For this reason, he pleaded with The LORD to help him overcome this tread lest it dominates him.
Psalms 19:12-13
Who can discern his errors? Declare me innocent from hidden faults. Keep back your servant also from presumptuous sins; let them not have dominion over me! Then I shall be blameless, and innocent of great transgression.
Do you need free dream interpretation? Then, you can visit my official dream website here.