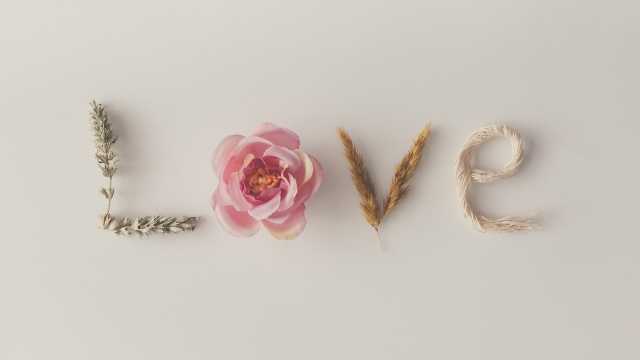 True love must be tested. Just as faith is tested, so is love. Anything that is good and valuable in life, is worth being put to a test. Have you ever wondered why most relationships are short-lived (do not last)? This is because such relationships have not been tested/ tried to be found true and pure.
A true relationship must be tested to be proved as genuine, one that can withstand pressure and all kind of challenges. There is nothing like an ideal relationship, it does not exist. The media provides deceptive kinds of ideals in romance (idealized lie) movies which affect our perception of love, relationships, and marriage.
Advertisement
These ideals do not exist in real-life (it is utopian). The majority of us walk into relationships with such a fixed mindset expecting things to work in an ideal manner, but it turns out to be a nightmare,
If your relationship is extremely smooth or you think it's ideal, then be on the watch, it's fake. I don't mean that there should always be struggles in relationships. That is to say that one of the partners in the relationship pretends to be what he/she isn't, or both of the partners are pretending.
Advertisement
Perhaps, they are emotionally excited and can't really tell what they are involved in. It's a matter of time before the relationship is proved to be fake or a 'bad joke'. You will be amazed to understand that some people are too good to be true.'
The nature of the relationship
The relationship has to be proven mature, true, and pure. Not a condition-based kind of love affair, not one of convenience, and not a performance-based kind of relationship where I love you because it is my obligation/ responsivity 'to meet your needs" and take good care of the family.
As faith is tested, so is a relationship. Anything that is good and valuable in life, is worth being put to test. This testing exposes the individuals involved. That is their personalities, motives, and maturity. It makes the individuals vulnerable as it will fully expose the true you. If the relationship is built on a faulty foundation, then, trust me on this, it will crash down. But if built on genuine principles, then it will survive the test and lead to a successful marriage.
How we respond to the test really matters a lot. It, therefore, warns us to be watchful and work on ourselves before engaging in any kind of relationship. People should therefore utilize their singlehood to the maximum.
If a marriage is not working, then the possibility of the individuals involved being the problem is very high. That is;
Advertisement
They might have rushed into the marriage before getting to know each other better.
Might not be mature, both mentally and spiritually. Being physically mature does not qualify you for marriage.
Test of endurance
People should therefore engage for the right reasons and not on the basis of emotions or convenience, the "I feel like kind of a thing." When challenges arise in our relationship, our endurance will determine the fate of our relationship. We should therefore not be quick to quit.
The things that can justify quitting a marriage relationship are unfaithfulness and assault. At the same time, if the relationship isn't working, it is better to step aside and give it time at such a level than divorce in a marriage. If that is the person you are meant to be with, destiny will always bring you together at the appointed (right) time.
kingdom principles for the test of love
Relationships are put to test to ascertain if they are built on true love. A good relationship should qualify the kingdom principles as laid down in I Corinthians 13:4-7, "Love is patient and kind; love does not envy or boast; is not arrogant or rude. Does not insist on its own way; it is not irritable or resentful; it does not rejoice at wrongdoing, but rejoices with the truth. Love bears all things, believes all things, hopes all things, endures all things."
Advertisement