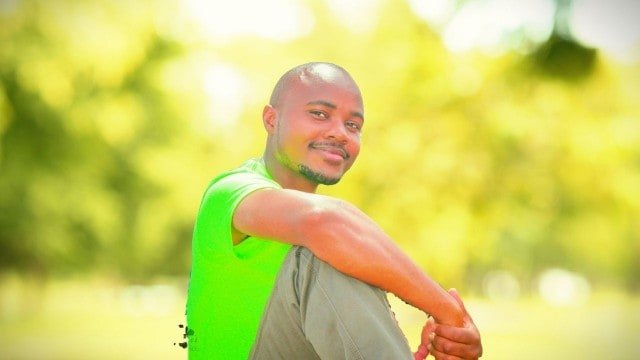 When firm believers fall from grace as many would say, of which no one falls from grace, but rather they fall into grace. There is always the fear of losing those souls. They might be far from the righteousness of God. However, the grace of God is meant to bring them back to the father, to restore them. Our salvation was predestined before the foundations of the earth were laid.
God for sure knows them that will inherit the kingdom of heaven. "It is God's perfect desire that all people may come to the knowledge of His Son Jesus." (I Timothy 2:4, NIV). But many have ignored and even rejected the call to salvation and have made friends with the world.
Advertisement
The Concept of our predestination
Romans 8:28-30 gives a clear clue of our predestination. God predestined us to be conformed into the image/likeness of His Son Jesus Christ. He also planned for our salvation, sanctification, and justification in advance.
For it is written in Revelation 13:8b. "……of the Lamb who was slain before the foundation of the world." In God's mind, Christ had already redeemed us and risen from the grave. "For it is God who commands the ends from the beginning." (Isaiah 46:10). God had seen the end product already, and when He looks at us, He sees us as glorified (Romans 8:30).
Advertisement
This gives us hope and the assurance that our future and lives are secure in Him, for it is Him who Has the word of life.
"Even as he chose us in him before the foundation of the world. That we should be holy and blameless before him. In love, he predestined us for adoption to himself as sons through Jesus Christ, according to the purpose of his will, to the praise of his glorious grace, with which he has blessed us in the Beloved. In him, we have redemption through his blood, the forgiveness of our trespasses, according to the riches of his grace." 
(Ephesians 1:4-7)
"In Him, we have obtained an inheritance. Having been predestined according to the purpose of him who works all things according to the counsel of his will."
(Ephesians 1:11)
What Jesus taught in John 10:27-30
"My sheep hear my voice, and I know them, and they follow me. I give them eternal life, and they will never perish, and no one will snatch them out of my hand. My Father, who has given them to me, is greater than all. And no one is able to snatch them out of the Father's hand. I and the Father are one." 
(John 10:27-30, NIV)
Who are these that Jesus calls His flock? They are believers, even us. He says that The Father Has given them to Him. Implying that we were chosen long ago and we are given to Christ. Therefore our salvation is secured in Christ. We belong (we who are saved) to the flock of Jesus, and no adverse power can snatch us from the hands of The Father, "for The Father is greater than them all. We know the Father because we have His Spirit in us and therefore, we can hearken to His voice." (John 10:27).
Everything that happens in our lives is to bring us to accomplishing God's divine purpose which He predestined for us before we were formed in our mother's womb (Jeremiah 1:5). God Has a blueprint of our lives and nothing is hidden before Him (Hebrews 4:13). In fact, David would declare this in Psalms 139:16, "Your eyes saw my unformed substance;
in your book were written, every one of them, the days that were formed for me, when as yet there was none of them."
"You have kept count of my tossing; put my tears in your bottle. Are they not in your book?" 
(Psalms 56:8, ISV)
Who is destined to inherit the Kingdom of heaven?
Those that are destined are those who enter the gate, which is Christ (John 10:9). "And I have other sheep that are not of this fold. I must bring them also, and they will listen to my voice. So, there will be one flock, one shepherd."(John 10:16, ISV). It implies that every person is destined to inherit eternal life in Christ Jesus by accepting Him as Lord and Savior, for God does not impose Himself on men. He does not deprive us of the ability to make choices/ decisions. God knows them that are His. "For them, that love God are known by Him." (I Corinthians 8:3, ISV).
A word of Warning
Therefore, having known this great mystery of predestination, does it mean we should take our salvation for a joke? No… no… in fact, "we ought to be more zealous to confirm our calling and election, for if we do so we will never fail, so there will be richly provided for us an entrance into the eternal kingdom of our Lord and Savior Jesus Christ." (II Peter 1:10-11)
Advertisement
The writer of Hebrews would declare in Hebrews 4:1-3 that,
"Therefore, while the promise of entering his rest still stands, let us fear lest any of you should seem to have failed to reach it. For good news came to us just as to them, but the message they heard did not benefit them, because they were not united by faith with those who listened. For we who have believed enter that rest, as he has said, "As I swore in my wrath, 'They shall not enter my rest,'" although his works were finished from the foundation of the world." 
(Hebrews 4:1-3 ISV)
Advertisement