We are supported by our readers, consider donating $1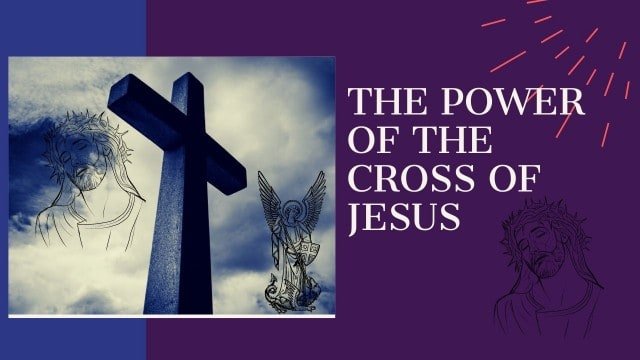 The main focus is not on the cross of Jesus but on the person of Christ and the grace that flows from that cross. It is He who was hanged on that cross that brought redemption, healing and has now reconciled us with the Father.
"For our sake he made him be sin who knew no sin so that in him we might become the righteousness of God." 
(II Corinthians 5:21, NIV)
I used to be a serious porn addict and also tried almost all forms of sexual perversion. However, God saved me and showed me mercy. Today I have the confidence to draw near the throne of grace, to obtain mercy, and find grace to help me in times of need. (Hebrews 4:16)
I lived in shame and condemnation, my heart was not pure before God because my mind was filthy, defiled. I was sick and I knew I needed not just a doctor but the Healer. And when I sought Him, I found Him and He healed my heart and soul.
Finding Freedom in Christ through the cross
The greatest thing His death at that cross did for me was to set me free. Free from enslavement. The truth is that everyone who is not in Christ is a slave to sin and fear. He freed me from addiction, perversion, and insatiable lust. He also freed me from addiction to secular nude music. Consequently, He created in me a pure heart for worship and made me a true worshipper.
It is the blood of Jesus that has the power to break yokes and nothing else can. Psychology can't help in healing addiction. The only thing that can do is to surrender to the savior who first loved us and gave Himself for wretched people like us. The apostle Paul declared that "Wretched man that I am! Who will deliver me from this body of death? Thanks be to God through Jesus Christ our Lord! ……." (Romans 7:24-25)
Now I am free because of Him, and therefore there is no more condemnation for those in Christ who are led by the Spirit and not the flesh. Jesus' cross bought me freedom.
"So, if the Son sets you free, you will be free indeed."
(John 8:36)
Overcoming Condemnation by the power of the cross of Jesus
Condemnation is the greatest weapon in the enemy's arsenal. He wants you to be depressed and messed up. He seeks to destroy the image of God in your life. That is why you need to resist him and stand firm in the word of God which is the truth. Don't allow the enemy to pull you down with his lies that God is mad at you. The truth is that there is no more condemnation for those in Christ.