Perhaps you are a new convert and still struggling with guilt and you are wondering how you can overcome guilt and condemnation in your life. In this article, I will give some practical strategies on how to overcome guilt and condemnation.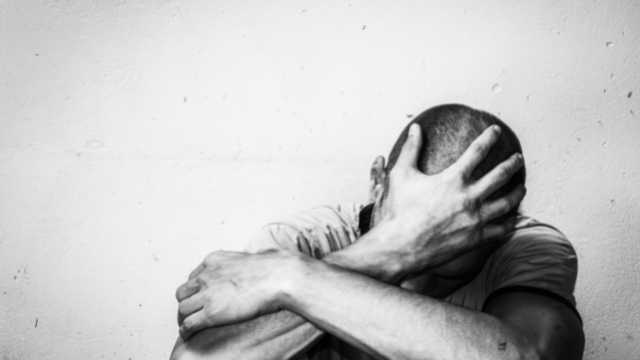 Guilt, condemnation, and fear are the greatest weapons in the enemy's arsenal. He understands that we cannot devote ourselves to God fully without a clear conscience. For this reason, he constantly reminds us of our sins and weaknesses, seeking to hinder us from enjoying the freedom we have in Christ (Galatians 5:1).
Advertisement
The book of Revelation 12:11 calls the devil the accuser of brethren, for indeed he accuses us day and night before the throne of God. But rejoice for you have overcome him by the blood of the Lamb and your testimony in Christ Jesus. We are more than conquerors through Christ (Romans 8:37).
Related: How to restore lost fire for God
Advertisement
There is no more condemnation in Christ
Paul taught it clearly in Romans 8:1 that "There is therefore now no condemnation for those who are in Christ Jesus".  In verses 14-15, he reminds us that we are sons of God as we are led by the Holy Spirit, and we have not received the Spirit of slavery to fall back to fear, but we have received the Spirit of sonship.
Guilt and condemnation have the effect of turning us away from God, causing us to think that we are not worthy to draw to Him. However, this should not be the case. There is a difference between condemnation and the conviction of the Holy Spirit.
Hebrews 4:16 exults us to draw near to the throne of grace that we may receive (collect) mercy and find grace to help us in times of need. God desires us to draw to Him, while condemnation does the contrary.
Related: Delivered from sexual perversion | My testimony
You are the righteousness of God
2 Corinthians 5:21 declares that "For our sake he made him to be sin who knew no sin, so that in him we might become the righteousness of God". Jesus took our place so that we who were once sinners might have access to a holy God. We have been reconciled to God in Christ Jesus.
Advertisement
In Christ, we have been made a new creation, and the old is gone. Therefore, don't hold on to the old person, because you are not him or her anymore. (2 Corinthians 5:17).
In Isaiah 43:25, the Lord declares that "I, I am He who blots out your transgressions for my own sake, and I will not remember your sins". If God has erased your sins, why do you allow the enemy to torment you with guilt?
Is it not written in Psalms 32:1-2 that "Blessed is the one whose transgression is forgiven, whose sin is covered. Blessed is the man against whom the Lord counts no iniquity, and in whose spirit there is no deceit". Our sins have been blotted out, we are the righteousness of God in Christ.
Now we have peace with God as we have been justified by faith in Jesus Christ. (Romans 5).
Serve God with a pure conscience
Hebrews 10:22 declares that "let us draw near with a true heart in full assurance of faith, with our hearts sprinkled clean from an evil conscience and our bodies washed with pure water".
Most Christians are sin conscious instead of being righteous-conscious. The majority are so informed of sin and so aware of evil instead of being aware of who they are in Christ and our privileges in the kingdom of God as His children.
There is a crucial need to renew our minds (Romans 12:1-2), and to conform to the image of Christ (Romans 8:29).
How to overcome guilt and condemnation
Understand who you are in Christ
You are a son in the kingdom of God. The book of Revelation 1:6 declares that He has made us kings and priests unto God
To him who loves us and has freed us from our sins by his blood and made us a kingdom, priests to his God and Father, to him be glory and dominion forever and ever. Amen.
Revelation 1:6
Strive to serve God with a clear conscience
By being righteous conscious and not sin conscious. The Bible declares that faith comes by hearing and hearing by the word of God. Therefore, consistently hear the word of God to renew your mind (Romans 10:17).
Renew your mind through the word of Christ
Do not be conformed to this world, but be transformed by the renewal of your mind, that by testing you may discern what is the will of God, what is good and acceptable and perfect.
Romans 12:2
Let the word of Christ dwell in you richly, teaching and admonishing one another in all wisdom, singing psalms and hymns and spiritual songs, with thankfulness in your hearts to God.
Colossians 3:16
Focus on Christ
Colossians 3:1-2 encourages us to set our minds on Christ and things above where Christ is seated at the right hand of God.
Let go of the past
Stop focusing on what happened or what you would have done to change the outcome. Instead, be like Paul who declares in Philippians 3:13 that "Brothers, I do not consider that I have made it my own. But one thing I do: forgetting what lies behind and straining forward to what lies ahead".
Your past does not define you. You are a new creation in Christ Jesus. It doesn't matter what you did.
Condemn every tongue raised against you in judgment
In Christ, we have been given the power to nullify every judgment raise against us. Hold your confession in Christ and declare life, peace, joy, and prosperity in your life. Remember the power of life and death lies in your tongue (Proverbs 18:21).
No weapon that is fashioned against you shall succeed, and you shall refute every tongue that rises against you in judgment. This is the heritage of the servants of the Lord and their vindication from me, declares the Lord."
Isaiah 54:17
Connect with the right people
Refrain from people who constantly remind you of your past and weaknesses, friends who do not build you up (1 Corinthians 15:33, 2 Timothy 2:22-23).
Take your thoughts captive to obey Christ
This is a spiritual warfare raging in your mind. The enemy is constantly firing arrows at you. Put on the shield of faith to defend yourself and the full armor of God (Ephesians 6:10-18).
For though we walk in the flesh, we are not waging war according to the flesh. For the weapons of our warfare are not of the flesh but have divine power to destroy strongholds. We destroy arguments and every lofty opinion raised against the knowledge of God, and take every thought captive to obey Christ, being ready to punish every disobedience, when your obedience is complete.
2 Corinthians 10:3-6
Resist the devil and stand your ground
No matter how hard the enemy tries to bring guilt and condemnation into your life, resist him by drawing close to God, and the enemy will have no choice but to flee from you. Stand your ground. (James 4:7-8).
Though an army encamp against me, my heart shall not fear; though war arise against me, yet I will be confident.
Psalms 27:3
Advertisement