Perhaps you always experience strange sexual dreams and you have been trying to find a solution on how to be delivered from spiritual spouses. There are many reasons why people experience sexual dreams and not all sexual dreams are evil. However, most of them are and that is why you are here to find the solution.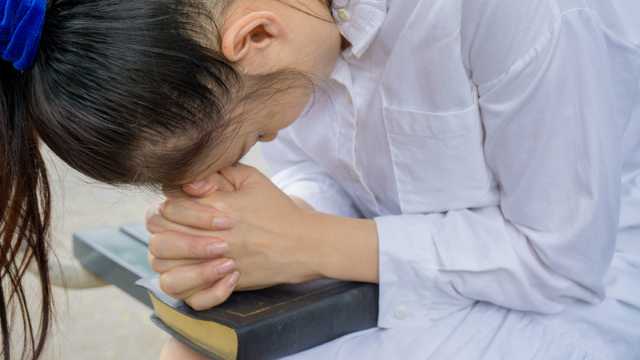 How to identify the root cause of your sex dreams?
Ask yourself the following questions:
Advertisement
Why do I always dream of having sex, is it an indicator I have an evil heart?
Which of my actions triggers these dreams? Do you watch porn or masturbate?
Are the people I am having sex with familiar to me or they are strangers?
If they are familiar, what is or was your relationship with them?
Did you ever fornicate with any of them in the past?
And if so, have you ever taken the initiative to break those soul ties?
What do these dreams reveal about yourself and your character?
What do you think you should be doing to avoid these sexual dreams?
And if you know what to do, have you tried it?
Now that you have examined your heart and mind, it is easier to identify the root of sexual dreams and what they symbolize.
There is a lot of information about sex dreams and even dream dictionaries on the same. However, I do not advocate for dream dictionaries as they are biased. Every dream is unique to the dreamer as they understand what is happening in their waking life better than anyone. They can relate the dream to their daily lives with much ease. This is why I wrote a detailed step-by-step guide on dream interpretation to help you effectively interpret your dreams.
Advertisement
Deliverance from spiritual spouse due to soul ties.
Most spiritual spouse dreams are caused by soul ties from previous sexual relationships. For example, a lady wrote to me about sexual dreams she was experiencing frequently. I learned that she was having sex with her ex in her dreams. She was currently married to someone else, however, she had fornicated twice before she eventually settled for marriage.
This woman failed to take the initiative to destroy every blood covenant she had with her ex. These covenants were giving the enemy the legal right to haunt her in her dreams. She had soul ties to the two men she had fornicated with in her previous relationships. The only way to freedom is by breaking the covenant she raised through sexual intercourse outside the marriage bed.
The Bible teaches that "he who joins himself to a prostitute becomes one with her. For it is written the two shall become one flesh. However, he who is United to the Lord becomes one spirit with Him" (1 Corinthians 6:16-17).
In Genesis 2:24, the Bible states "For this reason, a man will leave his father and mother and be united to his wife, and they will become one flesh." The moment you lay with someone you are united in the spirit as a husband and wife becoming one flesh. If you fornicate with 10 men or women you are tied to 10 spiritual husbands or spiritual wives. You are joined through a blood covenant as there is an exchange of body fluids during the sexual process. Blood covenants are the strongest covenants and can cause all sorts of havoc in your life.
The method of deliverance from spiritual spouses varies depending on the root cause. The good news is that we serve a God who is able to save and no evil power can withstand Him. If you repent your sins and earnestly seek Him, He will be found of you. (Isaiah 59:1-2).
Advertisement
Raise a new covenant through a sacrifice to destroy these demonic unions. Consider dedicating your life to God as well as dedicate to destroy these evil dreams.
Prayer points for deliverance from spiritual spouses.
Dear Lord Jesus, I repent of my sins. Forgive me for fornication which has given the enemy access to my body.
Lord, your word says "call unto me and I will answer you and show you great and unsearchable things you do not know." (Jeremiah 33:3).
Abba Father, your hand is not too short to save me nor is your ear too dull to hear my prayer, but it is my sin that has separated me from you and caused you to hide your face from me. (Isaiah 59:1-2).
Jesus, I surrender my life again to you, my desires, and all that I am. Have mercy on me. Look to me and pity your son or daughter who diligently seeks your face.
Incline my heart and mind on you and set me apart for your glory.
My body is the Temple of God (1 Corinthians 6:15-20) and not a den of demons.
I denounce every covenant I made through my sin in Jesus' name, and I take back everything the enemy took from me including my sexual purity. (mention every evil covenant and individual by name and break it).
From this day I decree and declare that the devil has no more access to my body because it now belongs to Jesus; my King, Lord, and savior. Jesus now rules in this territory.
I give Jesus all the legal rights over my body, soul, and spirit to do with me as He desires.
Abba Father through your son whom you gave as a ransom, fill me with your Holy Spirit that I may walk in your perfect will.
From this day I am set free from spiritual husbands and spiritual wives and every evil dream in the mighty name of Jesus Christ.
I am free. "For whom the Son sets free is free indeed." (John 8:36).
Develop a spiritual discipline of prayer and fasting. Also, fill your heart and mind with the word of God and let it wash you clean and revive your soul. (John 17:17).
Advertisement